Happy Birthday, Jughead! Our favorite moody writer is celebrating his birthday on Riverdale Season 1 Episode 10.
Jughead has been having a rough time lately. His mother and sister have left town, his father FP Jones is involved in some shady dealings, and he almost got implicated in Jason Blossom's murder on Riverdale Season 1 Episode 7. A little celebration might do him some good.
He may get that night based on the photos below. Betty has a fun birthday party planned for her boyfriend, and all their friends are invited. But based on every house party movie we've seen, will things get out of hand?
Check out the photos below from "Chapter Ten: The Lost Weekend", which airs Thursday, April 13 on The CW.
And don't forget, you can watch Riverdale online via TV Fanatic to get caught up on all the drama.
1. Surprise! - Riverdale Season 1 Episode 10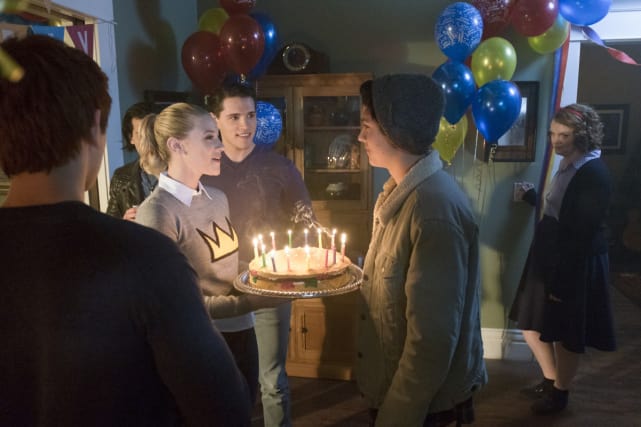 2. Innocent Smile - Riverdale Season 1 Episode 10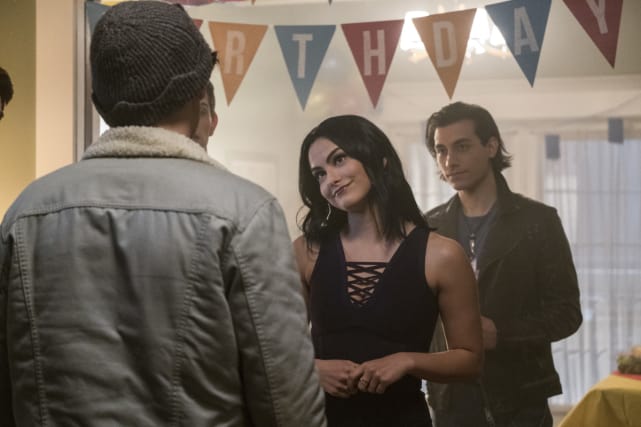 3. Blow Out The Candles - Riverdale Season 1 Episode 10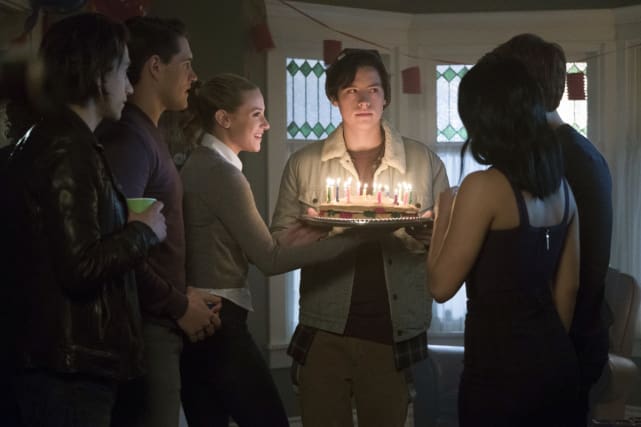 4. Riverdale BFFs Season 1 Episode 10
5. The Surprise Party - Riverdale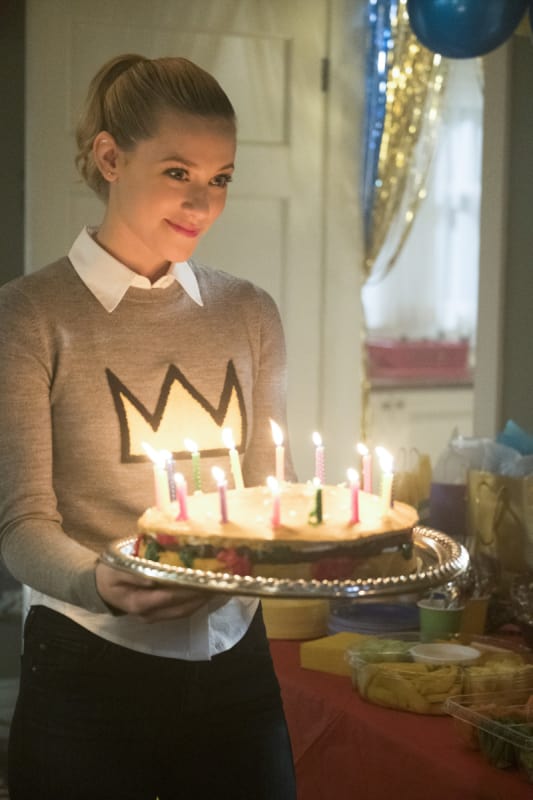 6. Does Archie Look Drunk? - Riverdale Season 1 Episode 10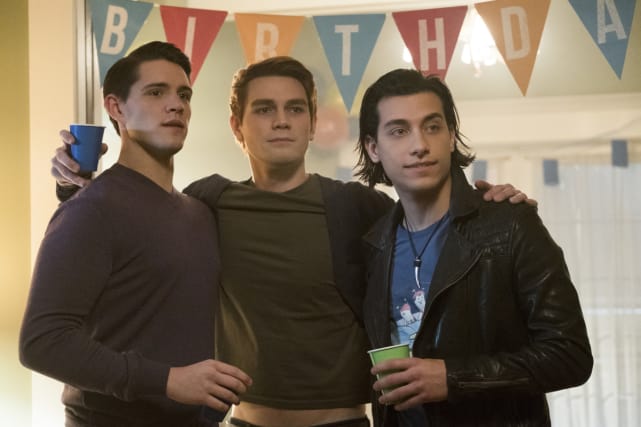 Wait! There's more Riverdale Photos from "Chapter Ten: The Lost Weekend"! Just click "Next" below:
Next