Veronica is ready for her two worlds to meet on Riverdale Season 2 Episode 3.
Her father, the infamous Hiram Lodge, is settling into town nicely. He's back together with his wife and he wants to make a new start with his daughter. And part of that is getting to know Veronica's new friends and boyfriend.
But will their first introductions be what he expected?
From the teaser photos below, Hiram and Hermione look excited to meet the group together. However, there could be some trouble when the boyfriend comes over for dinner. As we saw in the promo, Archie will need to do a lot to impress Hiram.
Check out the photos below from "Chapter Sixteen: The Watcher in the Woods", which airs Wednesday, October 25 on The CW.
And don't forget, you can watch Riverdale online via TV Fanatic to get caught up on all the drama.
1. Meet The Parents - Riverdale Season 2 Episode 3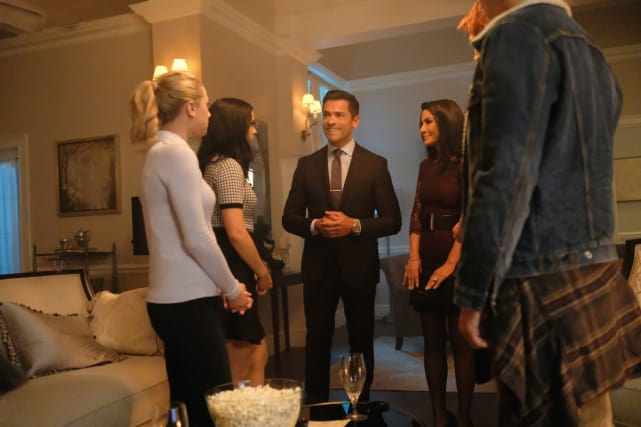 2. Mr. and Mrs. Lodge - Riverdale Season 2 Episode 3
3. Meet The Boyfriend - Riverdale Season 2 Episode 3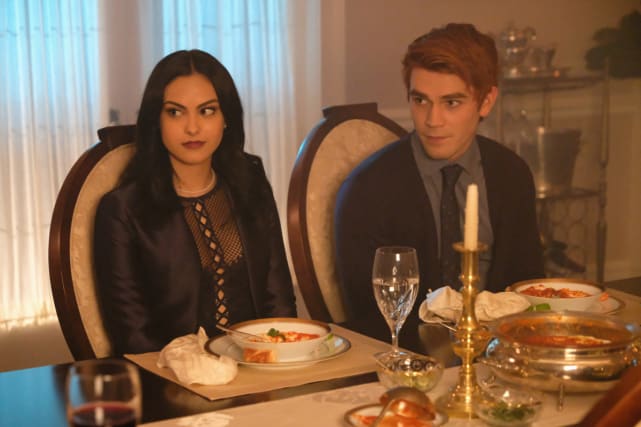 4. Veronica's Rage - Riverdale Season 2 Episode 3
5. Fighting Back - Riverdale Season 2 Episode 3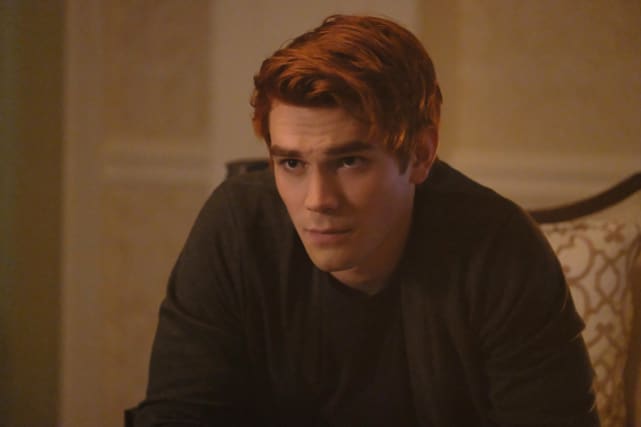 6. What's In The Box? - Riverdale Season 2 Episode 3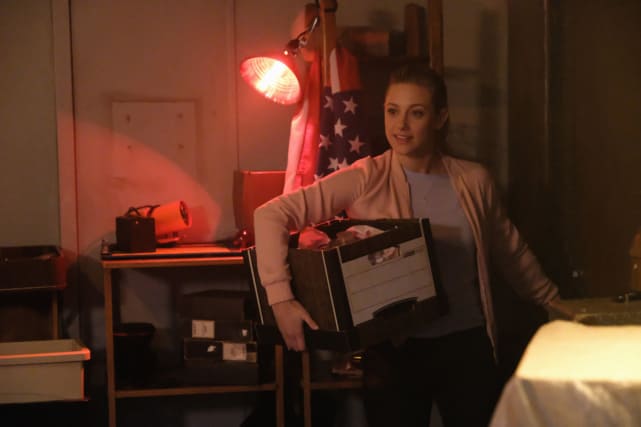 Wait! There's more Riverdale Photos from "Chapter Sixteen: The Watcher in the Woods"! Just click "Next" below:
Next
Show:

Network:

Tag:

Episode:

Related Photos:

Riverdale Slideshows, The CW Slideshows, Photo Galleries Slideshows, Riverdale Season 2 Episode 3 Slideshows

Related Posts:

Created by:

Published: