Nobody puts Ethel in a corner. The wronged and mysterious Riverdale High student (played by Stranger Things's Shannon Purser) is back on Riverdale Season 1 Episode 9.
After the takedown of Chuck's playbook on Riverdale Season 1 Episode 3, Ethel has been majorly MIA. She faded into living a quiet high school life after her name was cleared. Everything was looking good, but now she's back.
From the photos below, Ethel and Veronica are going to have a heart-to-heart...and Veronica isn't going to take it well. What could their talk be about? And what is going on between Cheryl and Archie?
Check out the photos below from "Chapter Nine: La Grande Illusion", which airs Thursday, April 6 on The CW.
And don't forget, you can watch Riverdale online via TV Fanatic to catch-up on past episodes.
1. Ethel Returns - Riverdale Season 1 Episode 9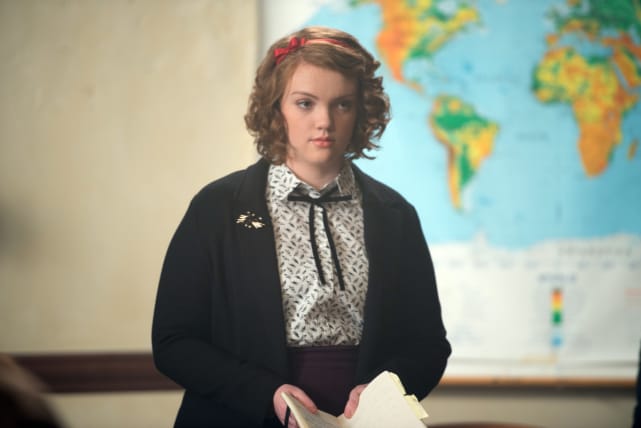 2. Two Different Worlds - Riverdale Season 1 Episode 9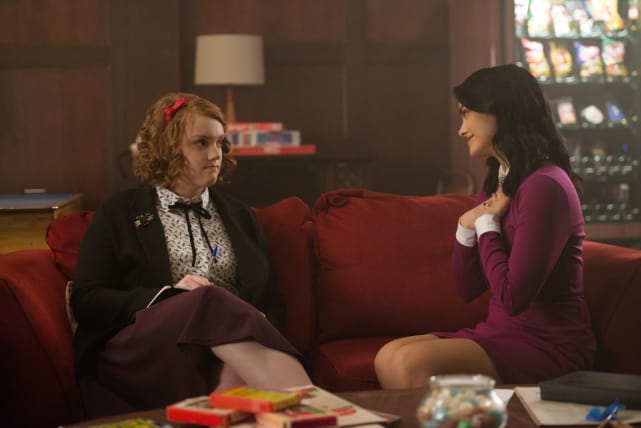 3. Lonely Lounge - Riverdale Season 1 Episode 9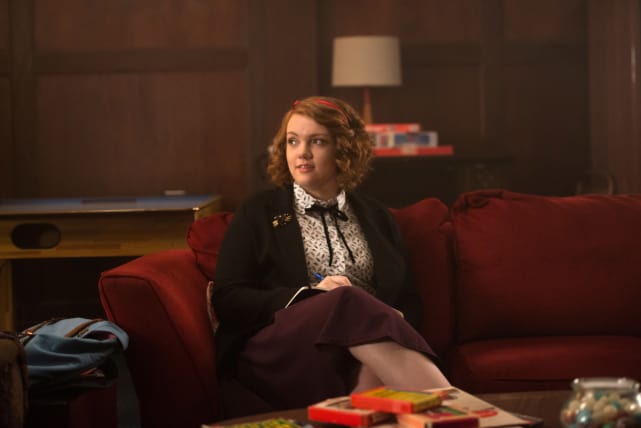 4. Class In Session - Riverdale Season 1 Episode 9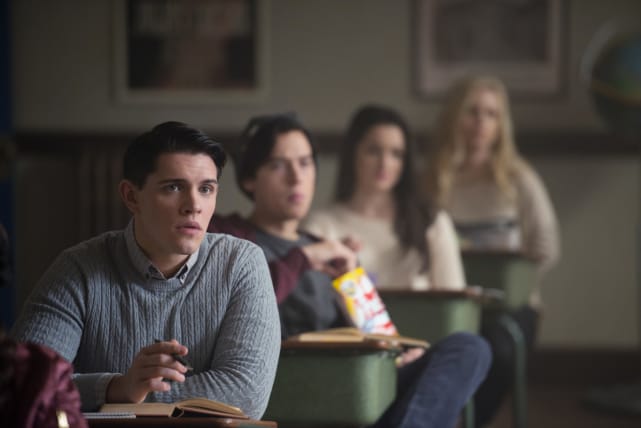 5. Why Is Archie Not Impressed? - Riverdale Season 1 Episode 9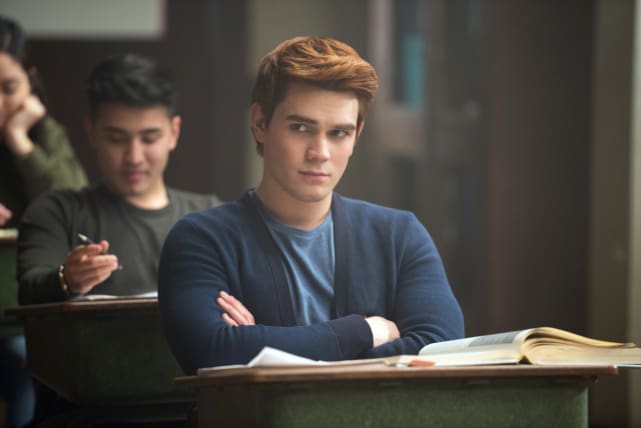 6. Head Of The Class - Riverdale Season 1 Episode 9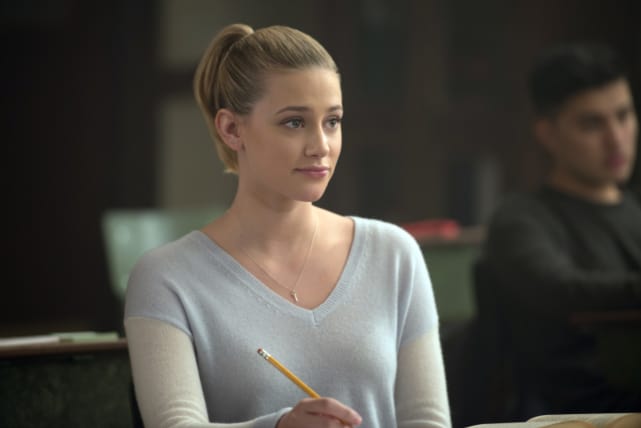 Wait! There's more Riverdale Photos from "Chapter Nine: La Grande Illusion"! Just click "Next" below:
Next
Show:

Network:

Tag:

Episode:

Related Photos:

Riverdale Slideshows, The CW Slideshows, Photo Galleries Slideshows, Riverdale Season 1 Episode 9 Slideshows

Related Posts:

Created by:

Published: