It's time for Jason Blossom to rest in peace. The Blossom family is ready to begin his funeral arrangements on Riverdale Season 1 Episode 5.
Archie and friends have turned up at the Blossom estate to pay their respects to the fallen football star. The investigation is far from solving the crime. But at least he'll have a calm goodbye, right? Based on these photos, it doesn't look too good.
Check out the photos below from "Chapter Five: Heart of Darkness", which airs Thursday, February 23 on The CW.
And don't forget, you can watch Riverdale online via TV Fanatic to get caught up on past episodes.
1. The Blossoms Brokenhearted - Riverdale Season 1 Episode 5
2. Musically Inclinded - Riverdale Season 1 Episode 5
3. The Woman In White - Riverdale Season 1 Episode 5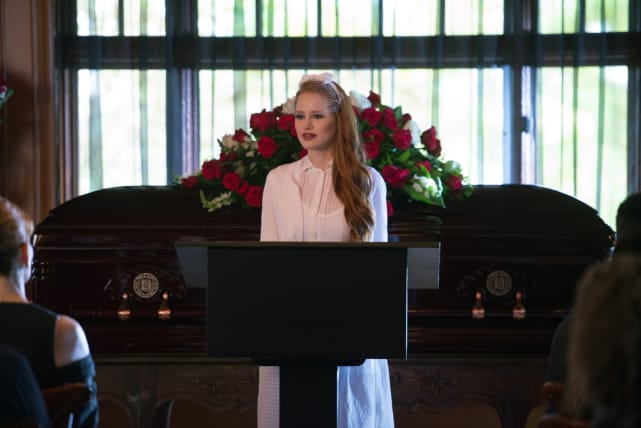 4. Friendly Comfort - Riverdale Season 1 Episode 5
5. Who Is This Mentor? - Riverdale Season 1 Episode 5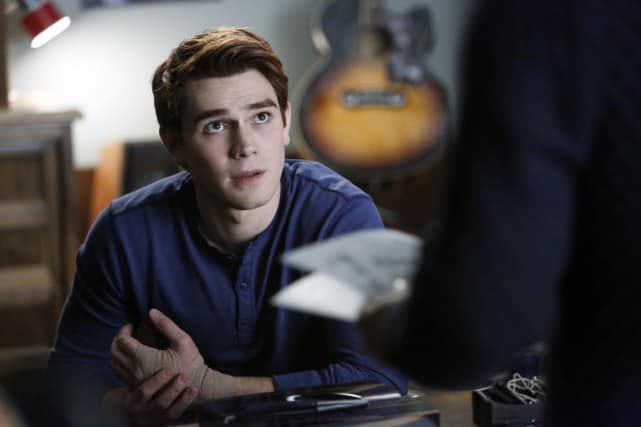 6. Cry For Help - Riverdale Season 1 Episode 5
Wait! There's more Riverdale Photos from "Chapter Five: Heart of Darkness"! Just click "Next" below:
Next
Show:

Network:

Tag:

Episode:

Related Photos:

Riverdale Slideshows, The CW Slideshows, Photo Galleries Slideshows, Riverdale Season 1 Episode 5 Slideshows

Related Posts:

Created by:

Published: