Pop's Chock'lit Shoppe might be the next victim to go on Riverdale Season 2 Episode 2.
The beloved Shoppe is at risk of closing its doors! Things have quickly gone downhill for the diner since the robbery. We could be saying goodbye to its moody neon lighting and infamous '50s style. But, is the robbery to blame or is there a bigger issue at play?
Betty Cooper, in the meantime, isn't ready to go down without a fight. From the look of the preview photos, she is doing whatever it takes to keep the business open.
Check out the photos below from "Chapter Fifteen: Nighthawks", which airs Wednesday, October 18 on The CW.
And don't forget, you can watch Riverdale online via TV Fanatic to get caught up on all the past drama.
1. Save The Chock'lit Shoppe! - Riverdale Season 2 Episode 2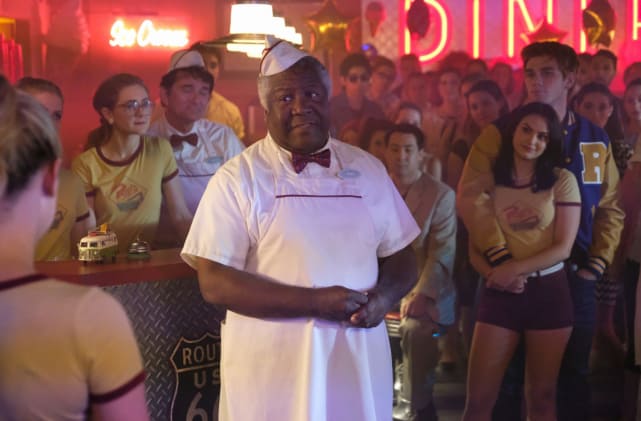 2. For The Cause - Riverdale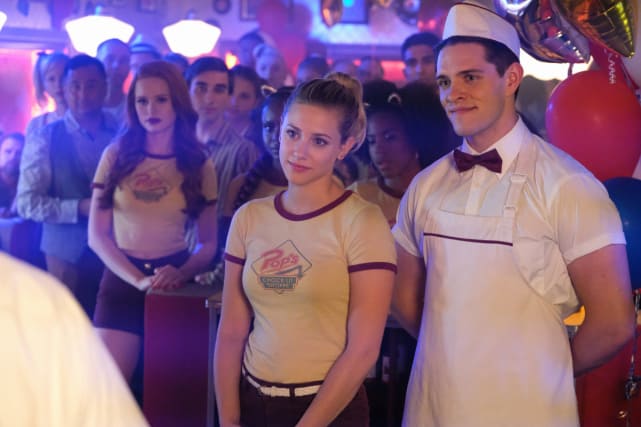 3. Coming Together - Riverdale Season 2 Episode 2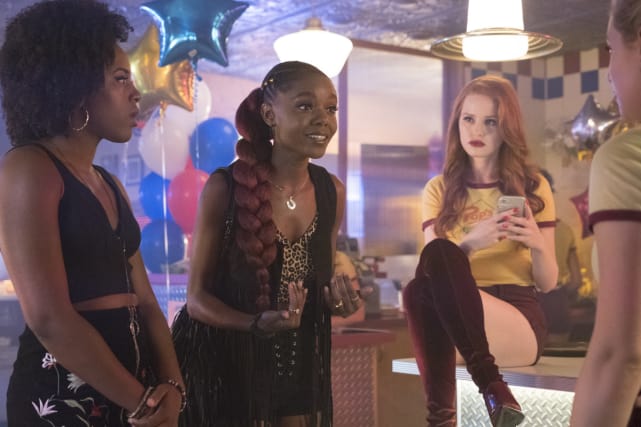 4. Is Archie Alright? - Riverdale Season 2 Episode 2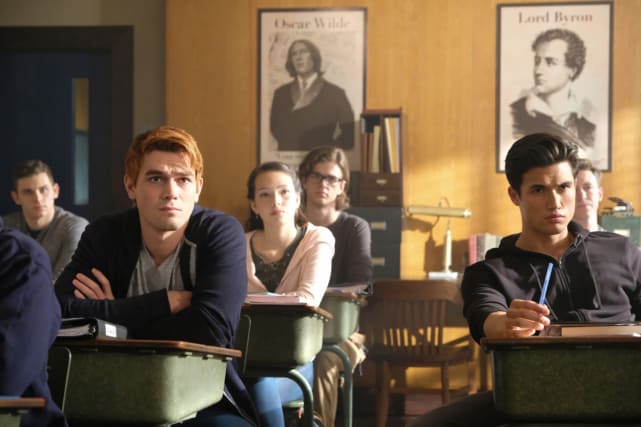 5. Classic Archie Comics - Riverdale Season 2 Episode 2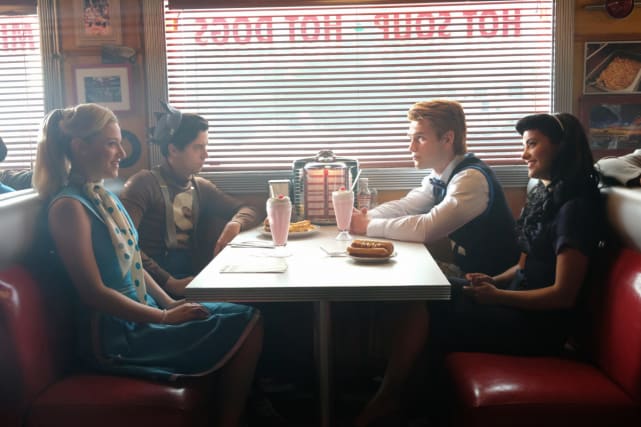 6. The Power Couple - Riverdale Season 2 Episode 2
Wait! There's more Riverdale Photos from "Chapter Fifteen: Nighthawks"! Just click "Next" below:
Next