Polly Cooper is in need of major cheering up on Riverdale Season 1 Episode 8.
Sure, the love of her life is dead, she was institutionalized, and both grandparents to her unborn child wanted to take it away. But she's back and bringing a baby into the world! Polly needs to celebrate with loved ones.
From the looks of the photos, Betty and friends are throwing her a long overdue baby shower. It all seems well and good, but the Blossoms are on the guest list too. Could this be a Cooper vs. Blossom family warfare part #2?
Check out the photos below from "Chapter Eight: The Outsiders", which airs Thursday, March 30 on The CW.
And don't forget, you can watch Riverdale online via TV Fanatic to get caught up on all the drama.
1. Party Tension - Riverdale Season 1 Episode 8
2. "Jetty" - Riverdale Season 1 Episode 8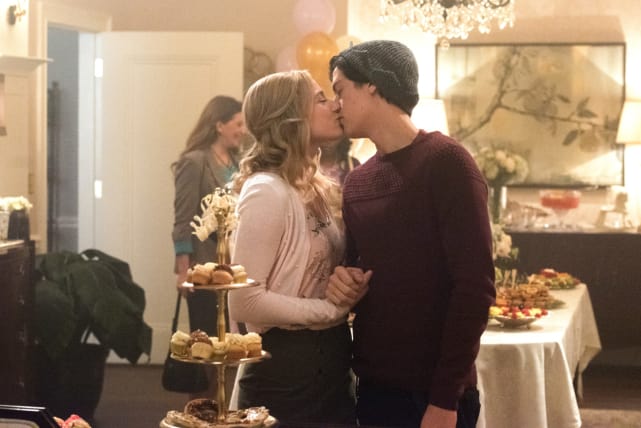 3. Stunned Silence - Riverdale Season 1 Episode 8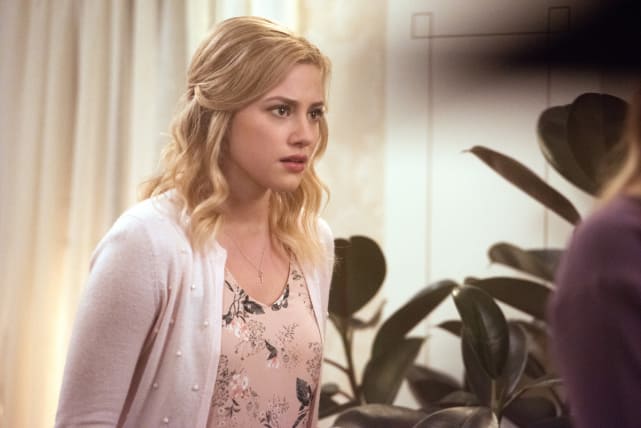 4. Reunited (And It Feels So Good) - Riverdale Season 1 Episode 8
5. Never Empty-handed - Riverdale Season 1 Episode 8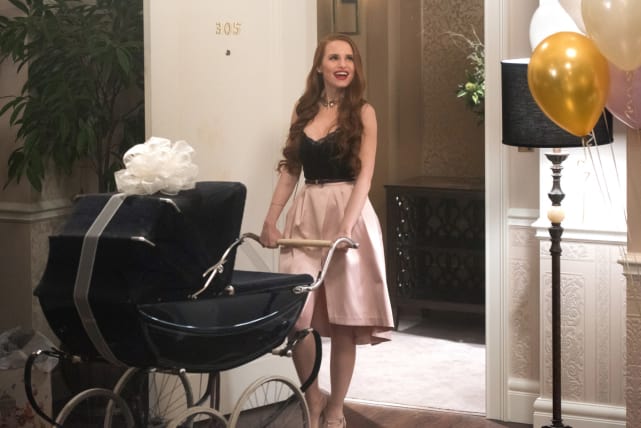 6. If Looks Could Kill - Riverdale Season 1 Episode 8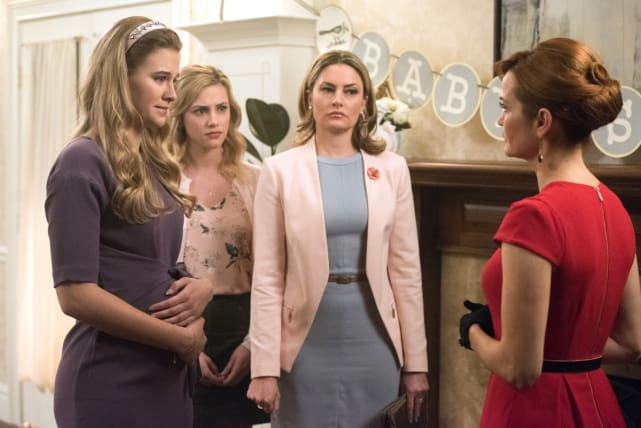 Wait! There's more Riverdale Photos from "Chapter Eight: The Outsiders"! Just click "Next" below:
Next