13. Scorpion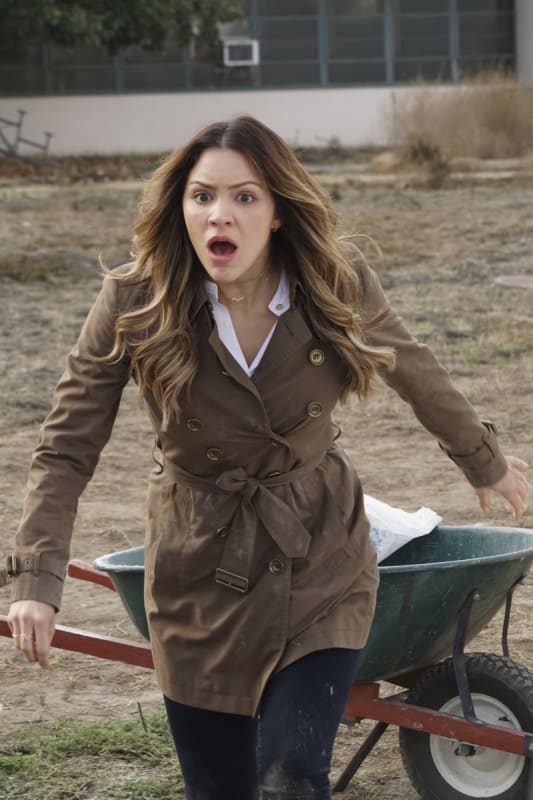 Cabe: When I look at you, I see everything you have to offer.
Sly: Thank you, Cabe.
Cabe: But when everyone else looks at you, they see a man-child wearing a cloak!
14. Timeless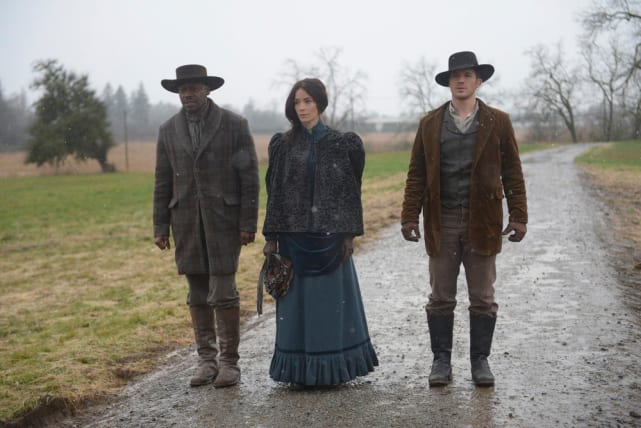 Rufus: Doesn't the casual way we talk about murder every bother you?
Wyatt: It isn't murder.
Rufus: Then what is it?
Wyatt: It's stopping bad guys from hurting good people. And no, it doesn't bother me.
15. Shadowhunters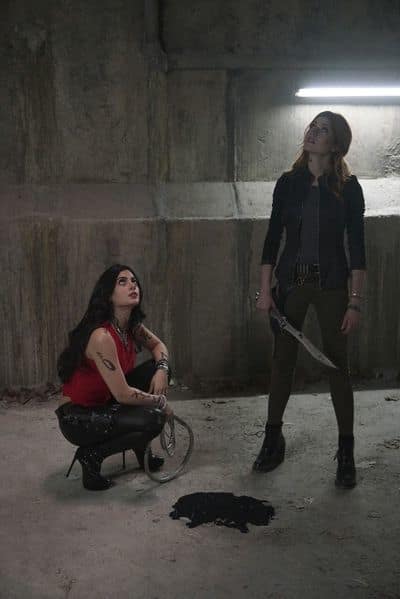 Clary: You think I should go?
Isabelle: Of course not. No one in Idris is going to teach you how to fight in five-inch heels.
16. Jane the Virgin
Michael: I'm a car guy.
Jane: What's your favorite car?
Michael: The Delorean... Okay I'm not a car guy.
17. Outsiders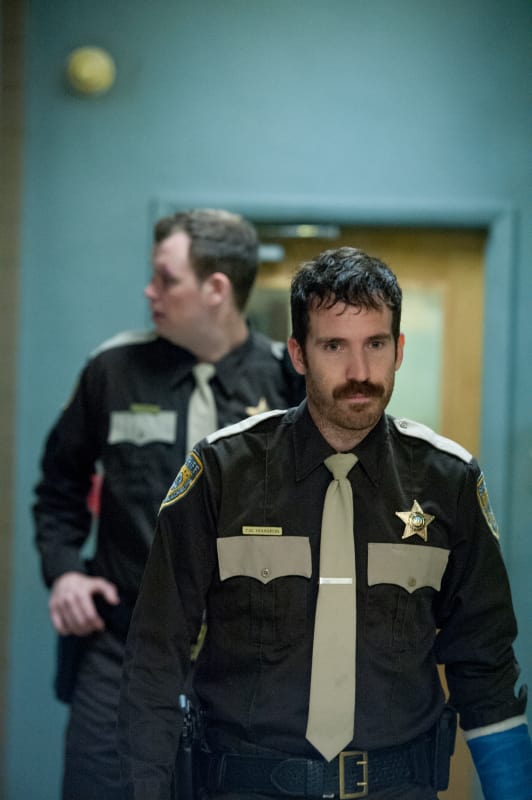 Matt: I'm supposed to lay off two of your deputies.
Wade: That's not gonna happen.
Matt: You're right. I moved garbage pick up to once every three weeks and shut down the free clinic.
18. The Flash
Wally: Man, that was so dope. How do you stay so calm? You're like scary calm in the middle of a fire.
Barry: It's just experience, Wally. That's why it's important for you to shadow me for a while and try to learn everything I know.
Wally: And then I get to kick some ass.
Wait! There's more Quotables for Week Ending January 27, 2017! Just click "Next" below:
Next