There is little doubt the lives of Claire and Jaimie Fraser are going to be difficult during Outlander Season 3.
Ripped away from their loves and in for the battles of their lives, they'll be fighting without their partners by their sides.
For Jamie, he's heading straight toward the battle of Culloden. Claire is going to give birth to the child of the man she thinks will die on the battlefield.
Birth is already something that frightens Claire dearly given her last experience, and she'll have to count on Frank to get her through. Can Frank leave the sullenness of rejection behind and be the husband Claire needs?
And when their daughter, Brianna, is all grown up and Frank is gone, Claire will once again step through the stones to try to find the man she loves and get back the life they lost through no fault of their own.
We're just shivering thinking about it. In the meantime, watch Outlander online and then tune into the premiere. All the details and photos we have so far of the season follow below!
1. Outlander Season 3 Key Art
2. Leading the Army - Outlander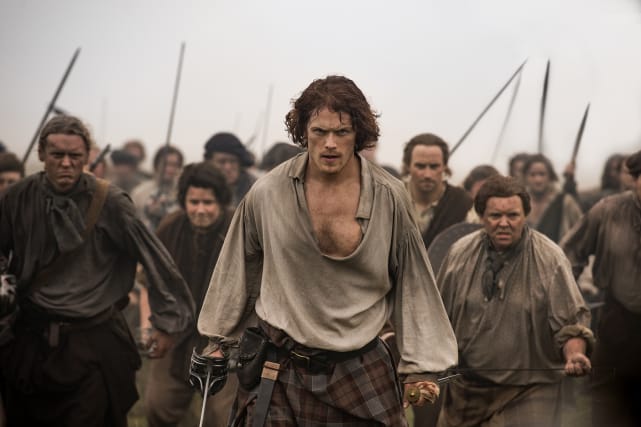 3. Enjoying a Show - Outlander
4. Having the Baby - Outlander
5. Leading the Charge - Outlander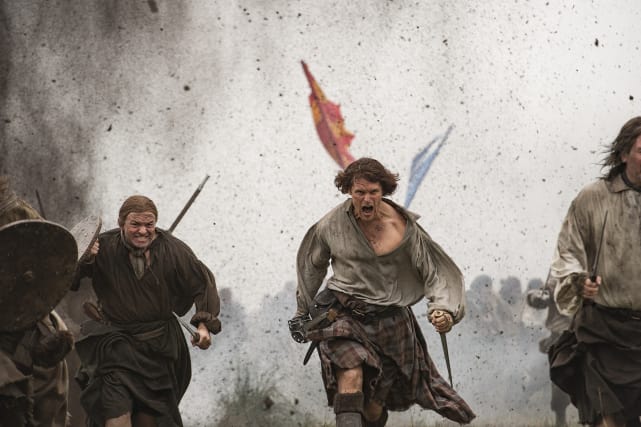 6. The Moment - Outlander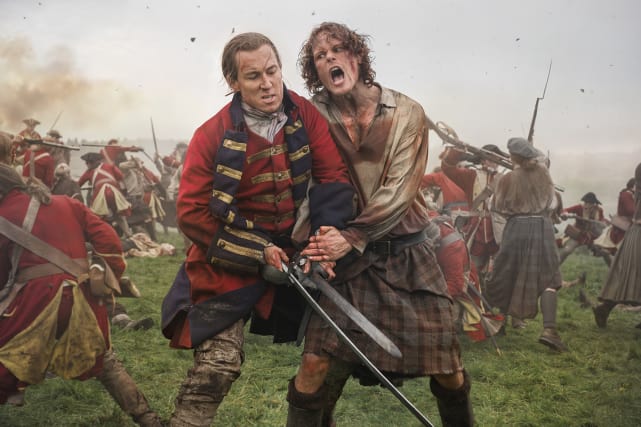 Wait! There's more Outlander Season 3: Key Art and a Return Date!!! Just click "Next" below:
Next