Johnny's pal Carleen manages to figure out Khlyen's neural link technology.
By sending Dutch into the Matrix, they track her mentor down. Khlyen has been plotting something all season long. What's his deal and what is the truth behind his presence in the Quad? Has he been training Dutch for this moment since she was a child?
Meanwhile, it appears Johnny gets in touch with D'avin for some assistance. Though the team is odds, there's no doubt the brothers will put their differences aside to save someone they both care about. Will the team survive these events?
Don't miss Killjoys Season 1 Episode 9, it promises to be another game changer.
1. Khlyen and Dutch Face Off - Killjoys Season 1 Episode 9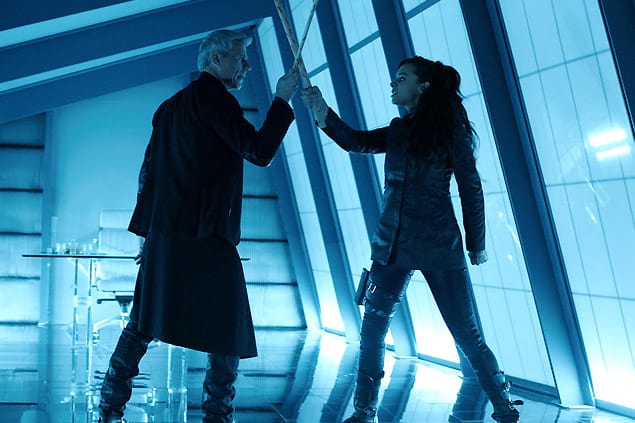 2. Dutch Hijacks Khlyen's Mind - Killjoys Season 1 Episode 9
3. Dutch Jacked-In - Killjoys Season 1 Episode 9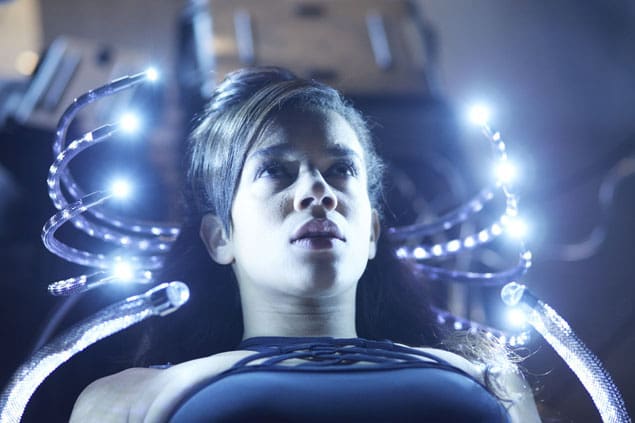 4. Carleen Monitors Dutch - Killjoys Season 1 Episode 9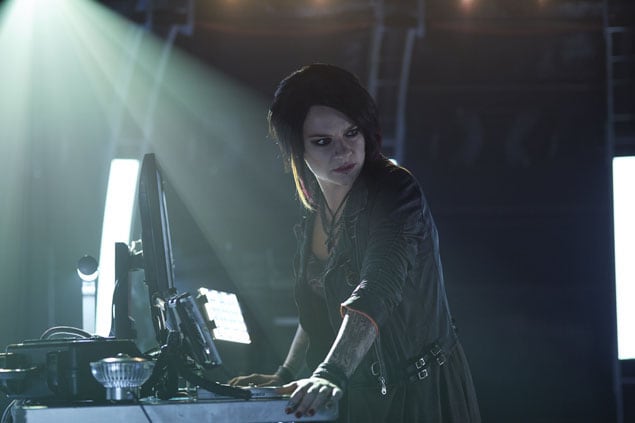 5. Dutch Is Brought Back - Killjoys Season 1 Episode 9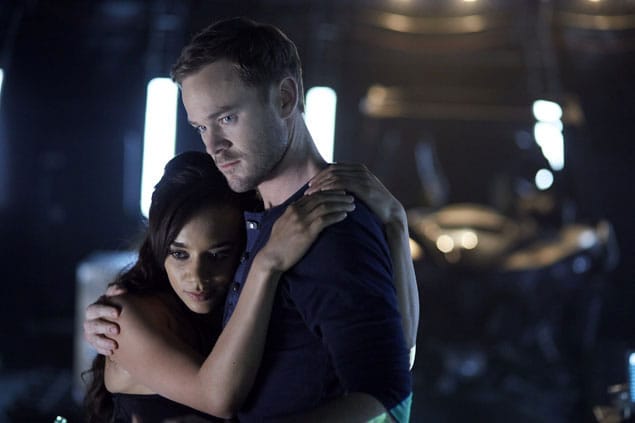 6. D'av and Alvis Talk Politics - Killjoys Season 1 Episode 9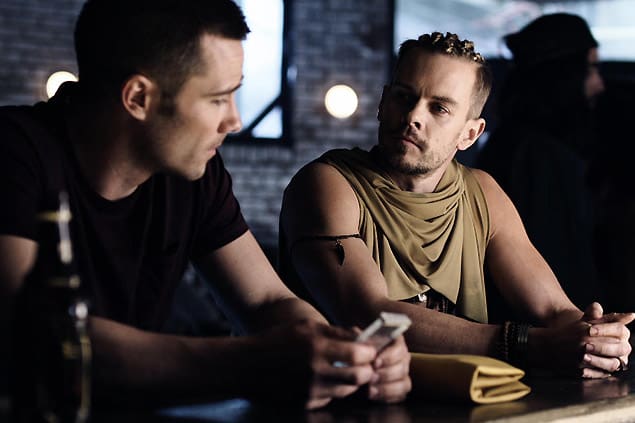 Wait! There's more Killjoys Photos from "Enemy Khlyen"! Just click "Next" below:
Next