Our favorite zombie has a guilty pleasure. Liv loves a teen soap called Zombie High and when one of the actors on the show is murdered, she goes on set to investigate.
Does this mean that Clive has forgiven her and is letting her back on cases or has she simply taken matters into her own hands yet again? Let's hope we get to see Clive and Liv back in action because it just won't be the same without Clive giving Liv the stink eye.
On iZombie Season 2 Episode 9, Ravi had discovered that the test rat had turned back into a zombie. The search for the tainted uptopium has been a bust so far, but if anyone can find a way, it's Ravi.
In the new photos, it looks like Ravi is giving Liv and Major the bad news. On the bright side, Liv did say that they should date their own kind, right? Even with their recent troubles, there is no way that Major and Liv are done. They are meant to be.
The show returns January 12, 2016, to give us our zombie fix and some much needed answers.
Something else to look forward to? How about the news that iZombie and Veronica Mars creator Rob Thomas' former leading lady, Kristen Bell, will be doing some voice-over work on the January 26th episode. Details about her role are being kept under wraps, but we do know to expect a murdered librarian who moonlights as an erotic fiction writer.
January can't come soon enough, but in the meantime, you can always watch iZombie online after you scroll through these photos!!
1. Broody "Zombie High" actor and Liv - iZombie Season 2 Episode 10
2. Ravi gives Major and Liv news - iZombie Season 2 Episode 10
3. Actors of "Zombie High" fight - iZombie Season 2 Episode 10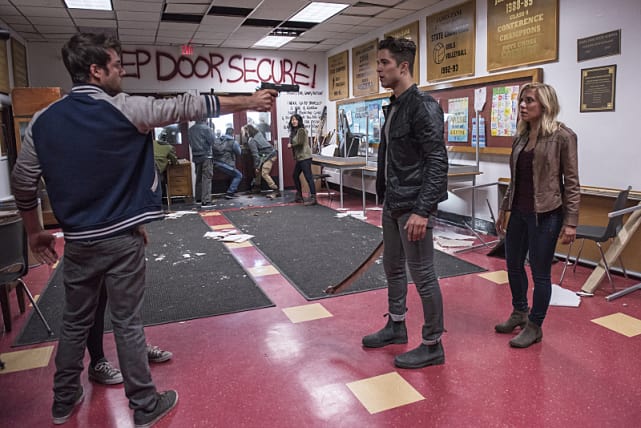 4. Cody from "Zombie High" - iZombie Season 2 Episode 10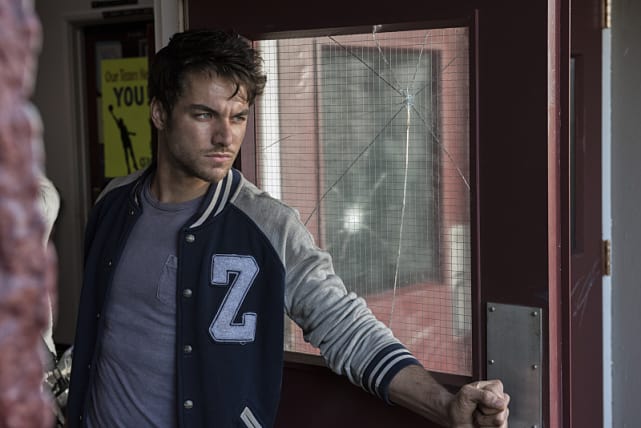 5. Liv meets "Zombie High" actor - iZombie Season 2 Episode 10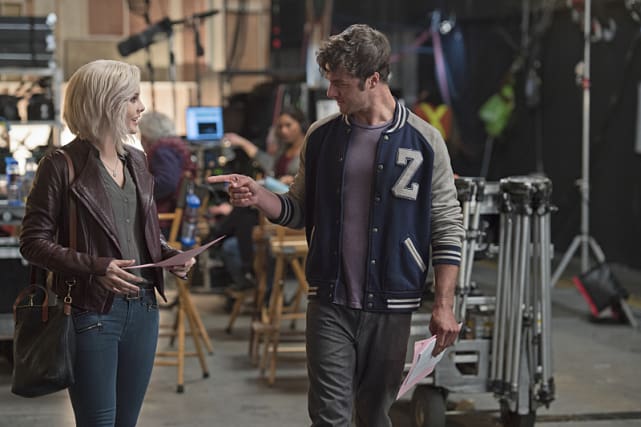 6. Jordan protects Hayley on "Zombie High" - iZombie Season 2 Episode 10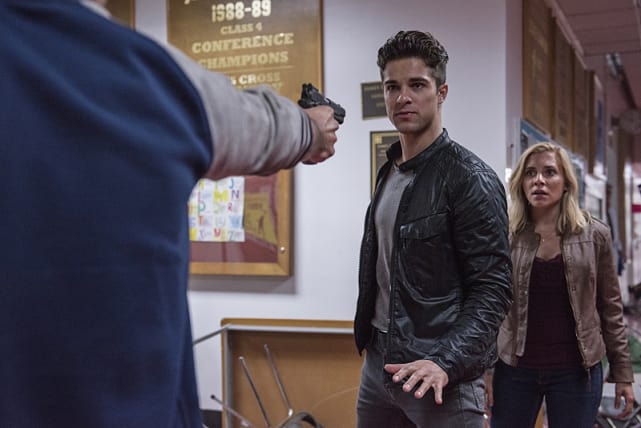 Wait! There's more! Just click "Next" below:
Next
Show:

Episode:

Related Photos:

Related Post:

Created by:

Published:

Modified: