How to Get Away with Murder Spoilers: Burning Questions Answered!
Jim Halterman at .
Still catching your breath after How To Get Away With Murder Season 2 Episode 1?
Well, if what showrunner Pete Nowalk told me earlier this week is true, we ain't seen nothing yet!
From Bonnie being revealed as Rebecca's killer... to Annalise locking lips with old friend Eve... to Connor and Oliver dealing with Ollie's HIV status... to Michaela trying miserably to pick up a guy in a bar (he was gay), there's so much more coming.
Here is what you can look forward to moving forward on How To Get Away With Murder Season 2:
1. Could Annawes become a thing?
2. When did they decide who would kill Rebecca?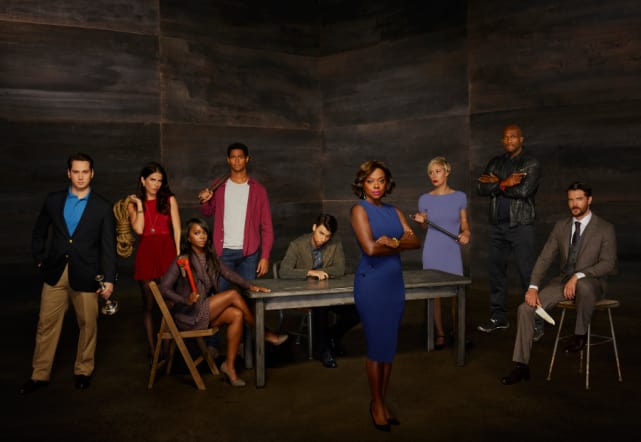 3. Did Bonnie do it for Sam? For Annalise? Or…?
4. Will Michaela stop hitting on gay dudes?
Wait! There's more How to Get Away with Murder Spoilers: Burning Questions Answered!! Just click "Next" below:
Next