Gotham's Winter Finale is upon us and it's sure to be one exciting ride.
There's so much happening in Gotham right now, it's making our head spin!
Jerome is on the loose and his number one target is Bruce Wayne. From these photos it looks like Jerome was able to grab the soon-to-be dark crusader, but we're wondering if maybe Bruce will save his own day instead of Alfred doing it for him.
Bruce showed off some pretty badass moves on Gotham Season 3 Episode 13, so we're wondering if he'll get to use them on Gotham Season 3 Episode 14 too!
Although there are no pictures, Penguin and Nygma finally have their face off, but will Penguin be able to deal with the truth when he finds out what Ed did? Maybe they'll kiss and make up. After all, they both did horrible things to each other. Maybe it's time to just let it go?
Jim gets a visit from his Uncle Frank, but we have no idea why. And he and Lee look like they have another confrontation. When is it going to end?
Check out the photos from "The Gentle Art of Making Enemies" to see what's in store.
Gotham airs on Monday, January 30 at 8/7c on FOX!
Be sure to check back here for our full review after the episode airs. If you need to catch up before then, you can watch Gotham online right here via TV Fanatic!
1. It's Party Time - Gotham Season 3 Episode 14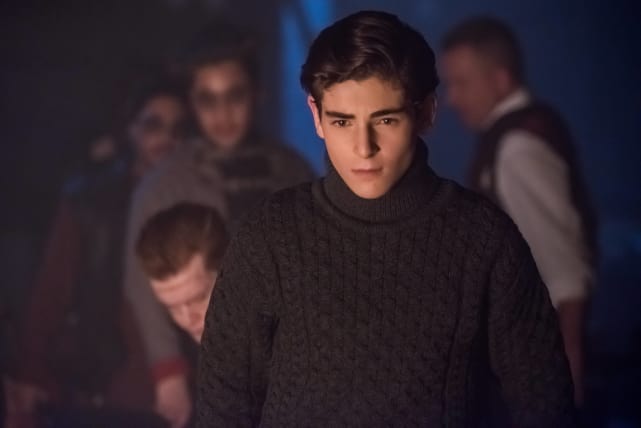 2. Shhh! - Gotham Season 3 Episode 14
3. GCPD! - Gotham Season 3 Episode 14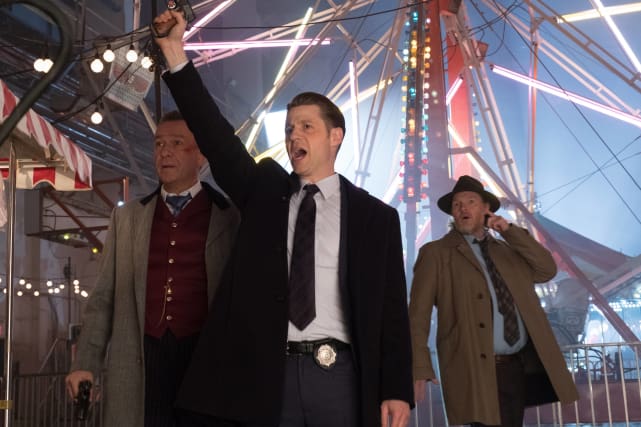 4. Sneaking Up - Gotham Season 3 Episode 14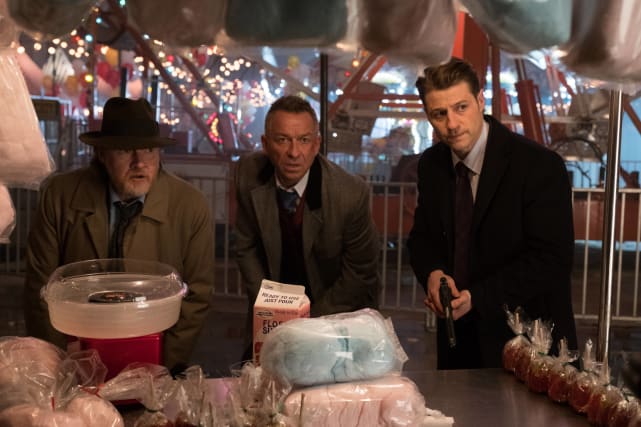 5. Listen - Gotham Season 3 Episode 14
6. To Love or Not to Love - Gotham Season 3 Episode 14
Wait! There's more Gotham Photos from "The Gentle Art of Making Enemies"! Just click "Next" below:
Next
Show:

Episode:

Related Photos:

Related Posts:

Created by:

Published: