Emerald City Photos from "Science and Magic"

Lisa Babick at .
It seems that things are starting to get a little more intense on Emerald City. And we're not just talking about that kiss!
While we all thought Jack died when Tip pushed him, it seems that he's alive and well, if these photos are any indication.
We're not sure if Tip knows about Jack as she seems to be caught up with West and Glinda at the moment. What's that all about?
A mysterious girl has come into Lucas and Dorothy's lives, but who is she and what does she want? And it looks like Eamonn has finally found Dorothy, but has he decided to help her instead?
Check out the photos from Emerald City Season 1 Episode 4 and let us know what you think!
If you need to catch up you can watch Emerald City online right here via TV Fanatic!
"Science and Magic" airs Friday, January 20, at 9/8c on NBC
Be sure to check back here for our review after the episode airs!
1. The Kiss - Emerald City Season 1 Episode 4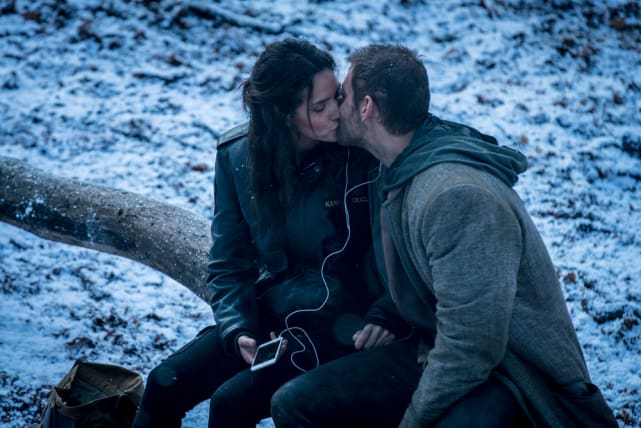 2. Don't Jump - Emerald City Season 1 Episode 4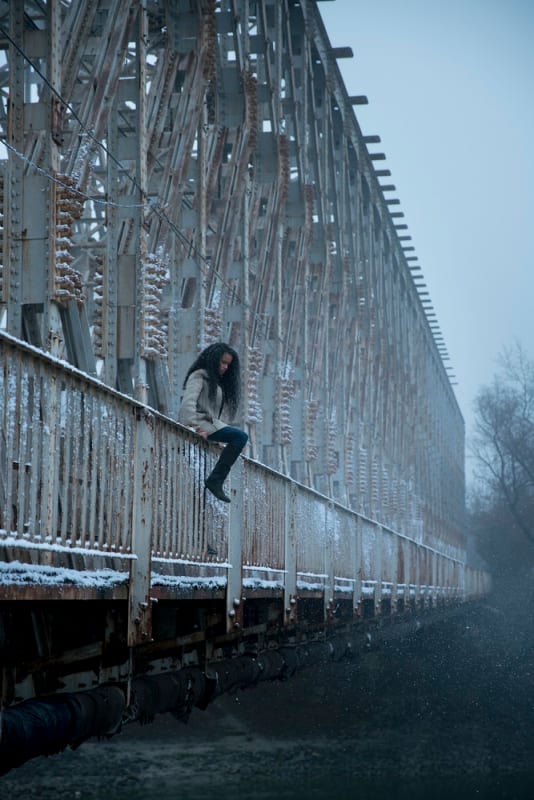 3. The Good Witch - Emerald City Season 1 Episode 4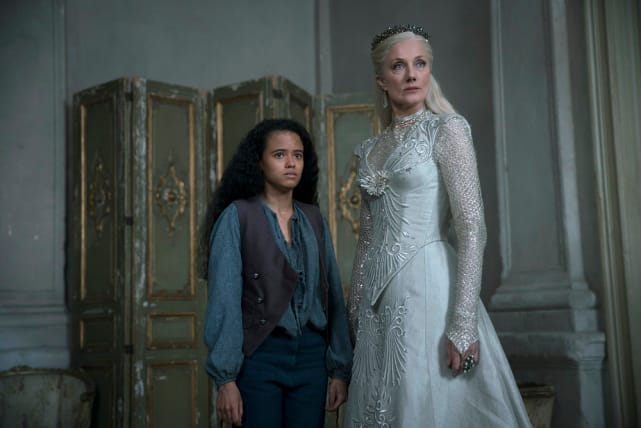 4. Watching - Emerald City Season 1 Episode 4
5. A New Counsel - Emerald City Season 1 Episode 4
6. With Two Witches - Emerald City Season 1 Episode 4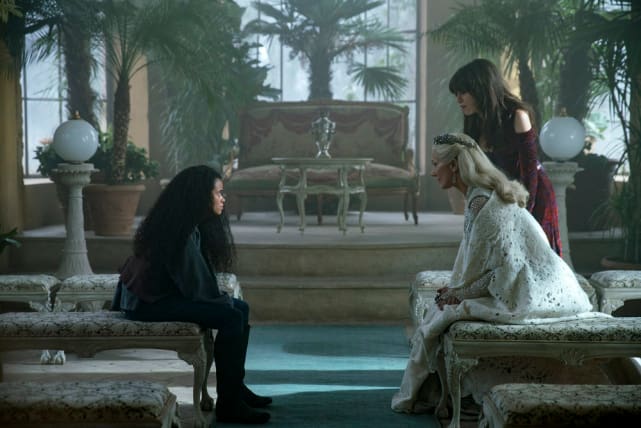 Wait! There's more Emerald City Photos from "Science and Magic"! Just click "Next" below:
Next