13 Reasons We Loved Outcast Season 1

Lisa Babick at . Updated at .
Outcast proved itself to be one of the most riveting and creepiest shows of the summer as demonic or alien possessions (we're not sure what they are at this point) overtook the people of the small town of Rome, West Virginia.
Reverend Anderson tried his best to rid the town of the demons, but his exorcisms failed on a grand scale. The only thing that seemed to work was what Kyle did, whether it was beating the victim or just laying his hands on him, or sometimes both.
But as many as they sent packing, more seemed to arrive daily, because Kyle is apparently a beacon. What they might not have expected (and neither did we) was Amber turning out to be just like daddy.
There are still no clear answers as to why Kyle draws these things. What we do know is he's from the same place they are -- wherever that is. It's just one of many questions we hope will be answered in season two.
From Wrenn Schmidt's brilliant performance as a possessed Megan to Mildred's snarky response to Reverend Anderson, here's our list of what we thought were some of the highlights of Outcast Season 1.
1. Megan Gets Possessed
2. Reverend Anderson Punches Sidney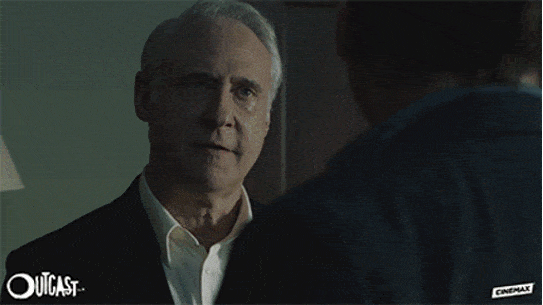 3. Mildred is Done Playing Games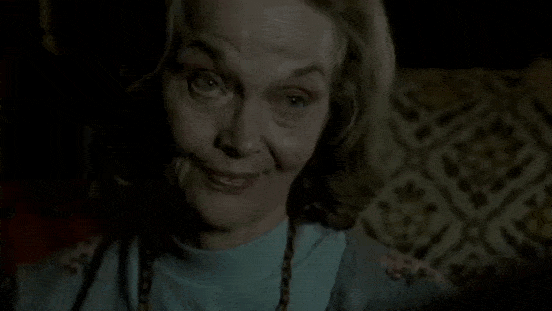 4. Mark's Shocking Death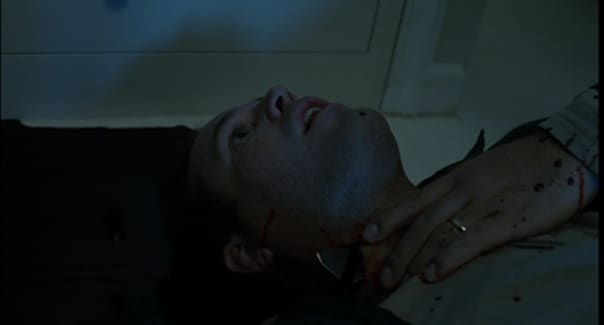 5. Blake Fakes Us Out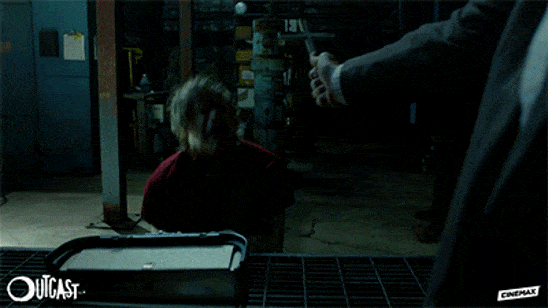 6. Reverend Anderson's Pentagram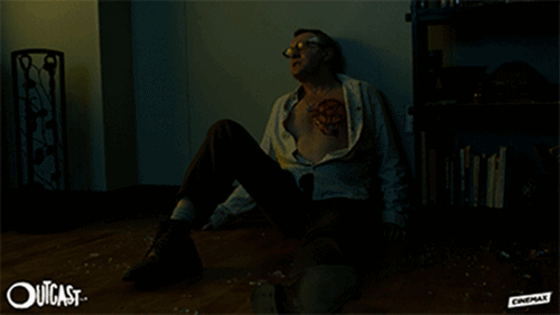 Wait! There's more Reasons We Loved Outcast Season 1! Just click "Next" below:
Next