Crazy Ex-Girlfriend Photos from "Josh Just Happens to Live Here!"

Christine Laskodi at .
You know how guys always say that they broke up with a girl because, "that bitch was crazy!"? Well, The CW is taking that premise to a unique new level.
Crazy Ex-Girlfriend is the brainchild of comedian and You Tube star Rachel Bloom. In the series she plays Rebecca Bunch, a high-powered New York City lawyer who happens to run in to an old boyfriend on the street. She hasn't seen him since he dumped her at high school summer camp.
That's where the crazy comes in.
When her former flame, Josh Chan (Vincent Rodriguez III), off-handedly mentions that he's moving across the country to West Covina, California, Rebecca gets the crazy eyes going. You know the ones. Everyone has seen the classic crazy girl eyes.
She uproots her entire life to follow Josh Chan to West Covina. Does Josh know she's totally insane, stalking him on the internet, and desperately trying to arrange a meet-cute? You'll have to watch to find out!
While it will be interesting enough just to get inside the mind of a crazy ex-girlfriend, the way in which viewers will experience Rebecca's emotional states is also quite unique; she sings.
No, we're not talking about chart topping pop hits, like on that other musical show. These songs are original, funny, and help us get inside the mind of a person who's not just under the spell of love…she's legitimately experiencing a complete mental breakdown.
Rebecca's crazy will be familiar to everyone who's ever Facebook stalked an ex, and her actions might leave you wondering just how crazy you are, as well.
Crazy Ex-Girlfriend premieres Monday, October 12 at 8/9c on The CW.
Here's a photo preview of what we can expect from what is sure to be The CW's most talked about new show!
1. Welcome to West Covina, California!
2. OMG! It's Josh Chan!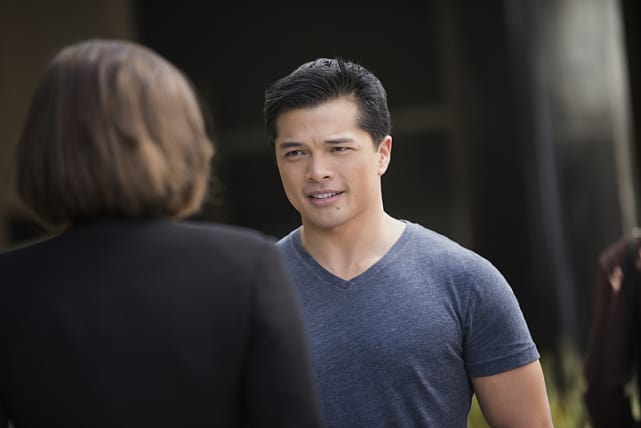 3. Rebecca, Meet Greg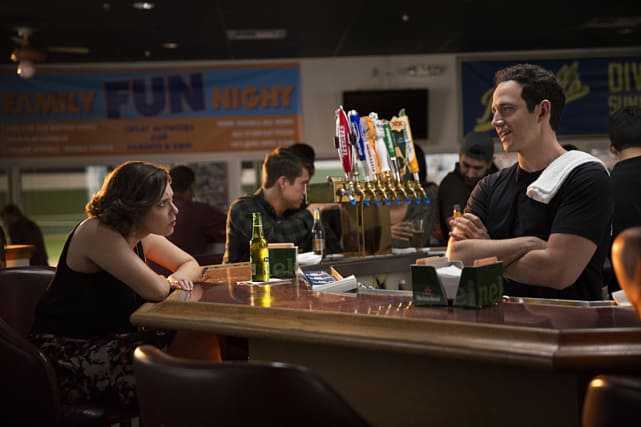 4. Hello Paula!
5. It's the Sexy Gettin' Ready Song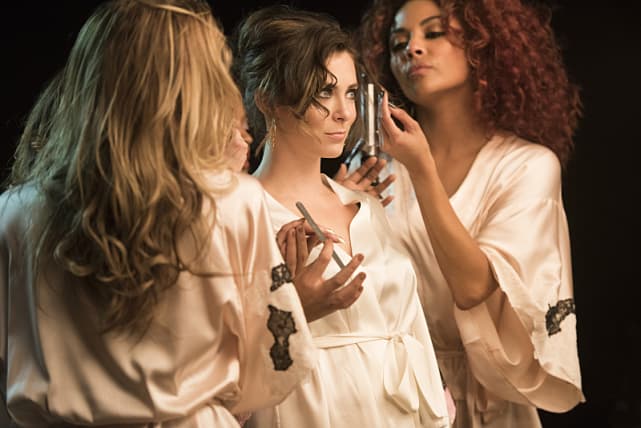 6. What's His Facebook Status?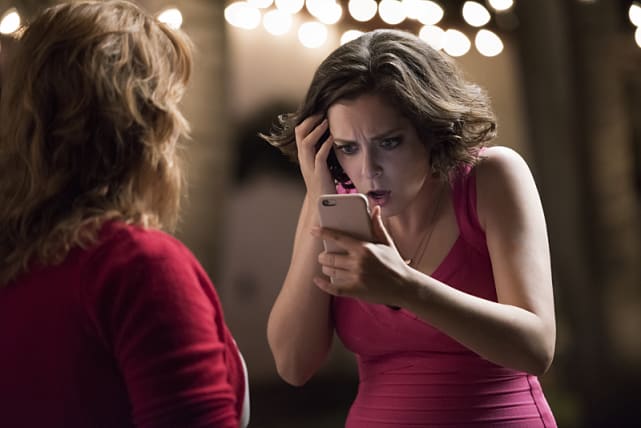 Wait! There's more Crazy Ex-Girlfriend Photos from "Josh Just Happens to Live Here!"! Just click "Next" below:
Next