Arrow Photos from "Lost in the Flood"

Lisa Babick at . Updated at .
Considering thousands of people just lost their lives on Arrow Season 4 Episode 21, it's mind boggling that so many people are smiling in these photos. You'd think that after such an incredible loss of life, there'd be some sort of shock or sadness on people's faces.
Maybe they're just celebrating the lives that weren't lost from nuclear destruction.
Curtis seems to have found his way to Felicity's party. What happened to him last hour, who knows, but at least he's going to lend a helping hand for whatever's coming up next.
Since Darhk no longer has control of the missiles, it's unclear how he's going to move his Genesis plan forward.
Donna is at Felicity's party, too. Apparently she has a showdown with Noah. Is she even aware of what happened? It just doesn't seem like the right time to confront her ex about past mistakes.
Security at Darhk's ark needs improvement, because Oliver and Diggle made their way in to save Thea, but it looks like she's about done with people trying to save her. Has she turned to the darhkside or is she just taking out her anger over Alex's death on Oliver because she knows he can take it?
Check out the photos from Arrow Season 4 Episode 22 to see what's next for Team Arrow as the season winds down.
"Lost in the Flood" airs on Wednesday, May 18 on The CW at 8/7c. If you missed an episode and need to catch up, you can watch Arrow online right here via TV Fanatic!
1. Dangerous partnership - Arrow Season 4 Episode 22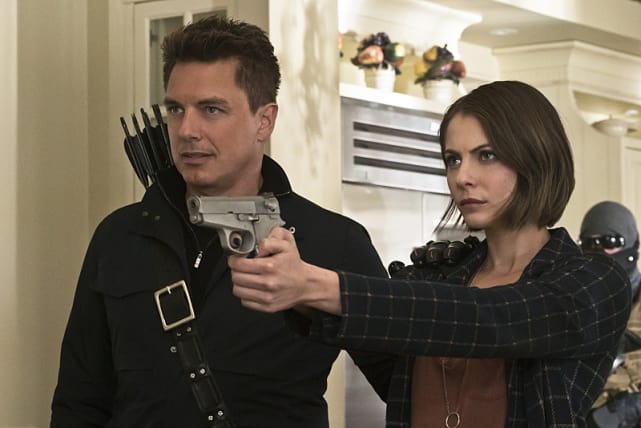 2. Where have you been? - Arrow Season 4 Episode 22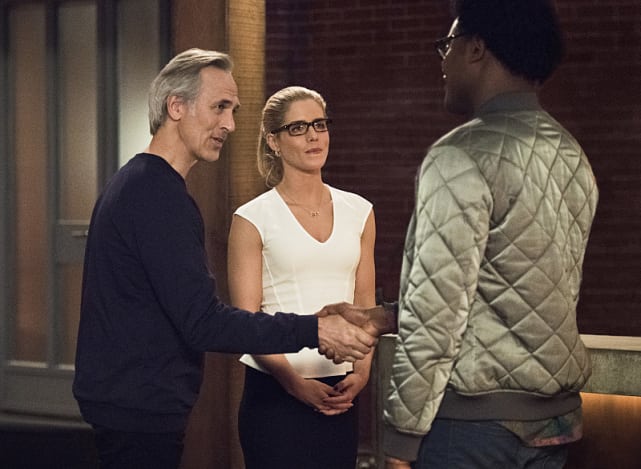 3. Deep conversation - Arrow Season 4 Episode 22
4. Picture perfect - Arrow Season 4 Episode 33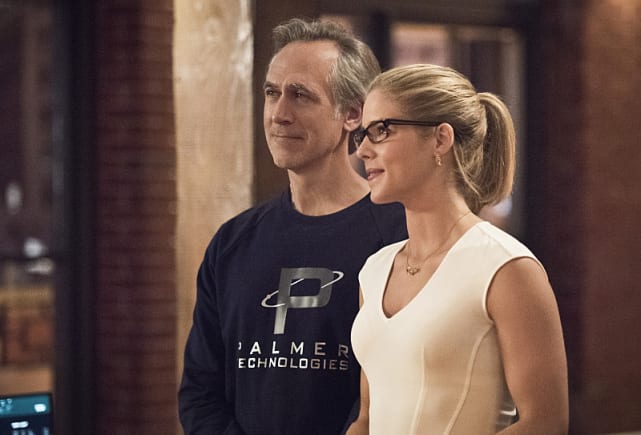 5. Say cheese - Arrow Season 4 Episode 22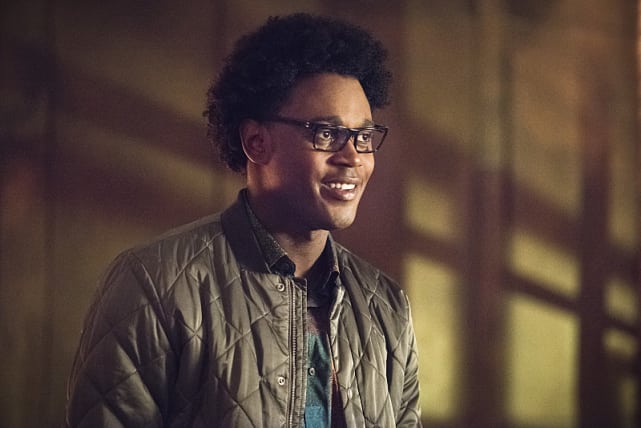 6. Family reunion - Arrow Season 4 Episode 22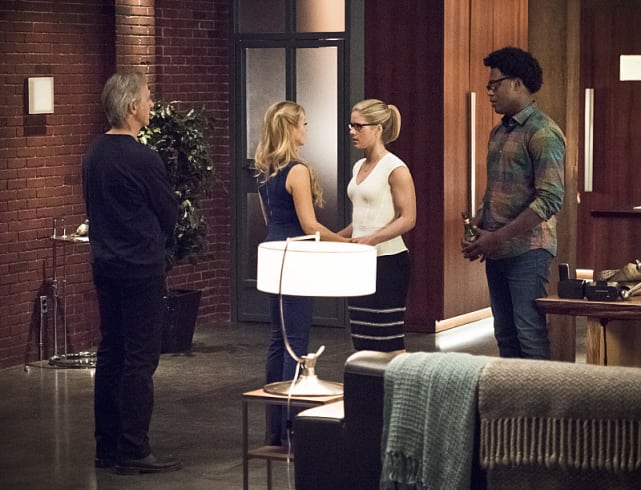 Wait! There's more Arrow Photos from "Lost in the Flood"! Just click "Next" below:
Next