It just might be the beginning of the end for Diggle when he can't control his rage over his brother's betrayal.
Based on these pictures from Arrow Season 4 Episode 20, things don't look too promising for Diggle. He's all tied up with nowhere to go.
Oliver and Felicity are all dressed up and on a mystical visit with someone named Esrin Fortuna. There's a lot of candles where they're at. I hope this isn't a romantic outing. They need to avenge Laurel's death. There's not really time for Olicity.
Besides, Diggle is in trouble, and he could probably use some help.
Though there are no pictures, Thea is on vacation with Alex. Apparently, they aren't having the time of their life.
Will Felicity and Oliver be able to find a magical solution to defeat Darhk?
Will Diggle be able to get out of his bind before it's too late?
What sort of nightmare are Thea and Alex going through?
Take a peek at the photos and speculate away!
'Genesis" airs on Wednesday, May 4 at 8/7c on The CW. Until then, you can watch Arrow online to catch up on all the drama.
1. Magical solution - Arrow Season 4 Episode 20
2. Candlelight - Arrow Season 4 Episode 20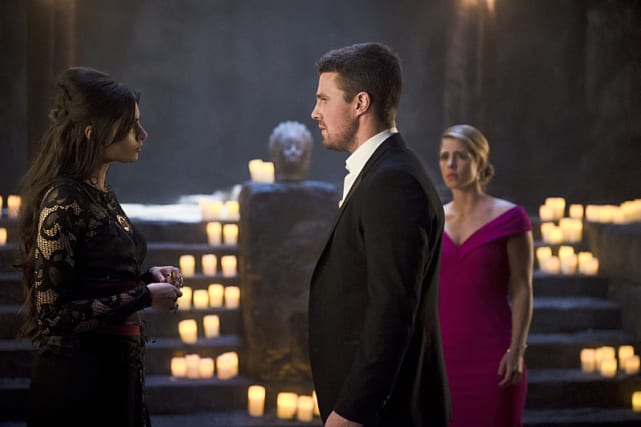 3. In deep - Arrow Season 4 Episode 20
4. Esrin Fortuna - Arrow Season 4 Episode 20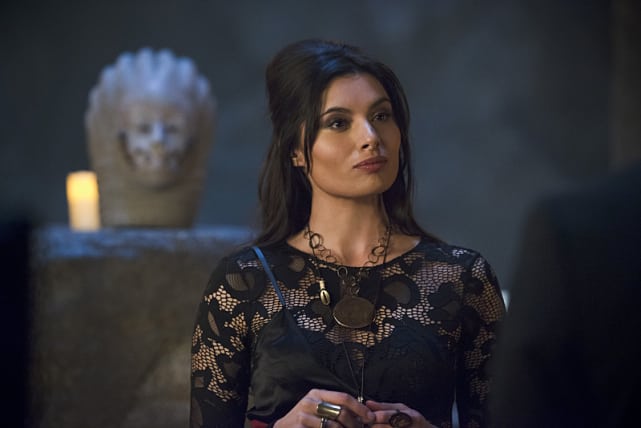 5. Snazzy - Arrow Season 4 Episode 20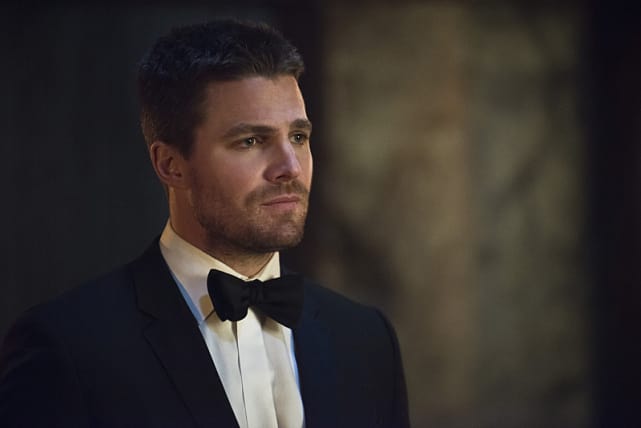 6. Pretty in pink - Arrow Season 4 Episode 20
Wait! There's more Arrow Photos from "Genesis"! Just click "Next" below:
Next