The Walking Dead (Page 9)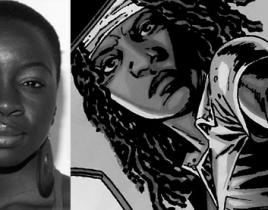 With fans still buzzing over The Walking Dead season two finale, AMC has come out and made a major season three announcement: Danai Gurira has been cast as...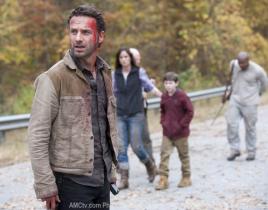 The second season of The Walking Dead has been filled with ups and downs… tense nail bitters and simply stupid decisions… characters you care...

Following one major death, followed by a second even bigger death, The Walking Dead fans feel like they've already watched a pair of season finale over the...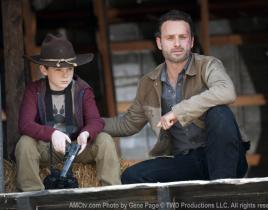 If you thought Sophia's demise and Dale's gut-ripping demise would be the only deaths to take place on The Walking Dead, you clearly didn't heed T-Dog's fa...

Brace yourselves, Walking Dead fans. Two MORE deaths are coming to the AMC thriller this Sunday. According to TV Guide, the killings will be "very signific...
Shock. Anger. Betrayal. More shock. The Walking Dead left viewers with a range of emotions this week, following an episode that killed off a main character...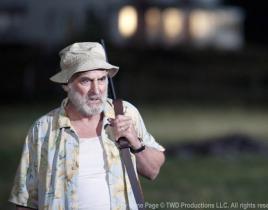 I'm rather surprised at how one-sided the debate about killing or saving Randall turned out to be. Sure, I understand the potential dangers associated with...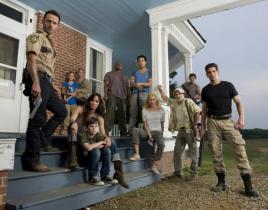 WARNING: The following news item contains a MAJOR spoiler for season two of The Walking Dead. In an ad hyping the release of this season's upcoming DVD, AM...
Rick went head-to-head with Shane on The Walking Dead last night, as the tension between these friends-turned-enemies finally culminated in an epic showdow...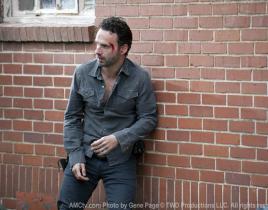 Is your heart still pounding? Did you think that it would be the end for Shane? The second half of the season is fantastically picking itself back up from ...