The Walking Dead (Page 8)
This just in: Michonne really dislikes zombies. But the new Walking Dead Season 3 character - a fan favorite for all graphic novel readers - sure likes kil...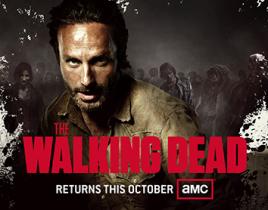 AMC has premiered the first Walking Dead Season 3 poster, a promotional photo that will be plastered all over San Diego at Comic-Con next week and availabl...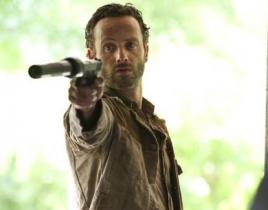 We're pushing forward into new territory. So Glen Mazzara tells TV Guide in a lengthy new interview that touches upon The Walking Dead Season 2 and preview...
Comic-Con just got a lot more intense. AMC announced today that it is sending both Breaking Bad and The Walking Dead to the annual event, with cast members...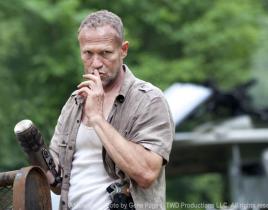 Hush all you want, Merle, but the secret is out. In its latest promotional push for The Walking Dead Season 3, AMC has revealed that Merle Dixon - a charac...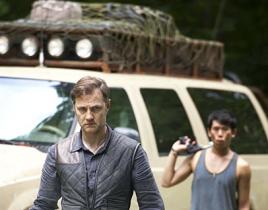 AMC has given fans another early look at The Walking Dead Season 3. When this thriller returns with new episodes, we'll meet The Governor, a memorable vill...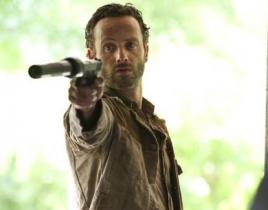 Get out your DVR and prepare to program, Walking Dead fans. AMC has a store in treat the weekend of July 7-8. The network announced yesterday it would run ...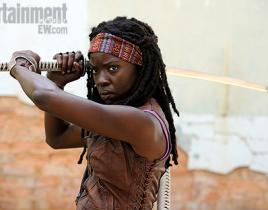 Viewers got a very quick glimpse of her on The Walking Dead Season 2 finale. But now AMC has come right out and given us our first real look at Danai Gurir...
Dear fans of The Walking Dead: You are invited to spend a day on the set of this AMC smash. The network has released a new, behind-the-scenes promo for sea...
Bloody deaths, a zombie-related secret revealed and the debut of an iconic graphic novel character resulted in record ratings for The Walking Dead last nig...