The Walking Dead (Page 15)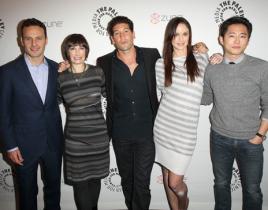 When The Walking Dead returns to AMC, what will viewers have to look forward to on the most-watched drama in cable history? Simply put, some "challenging, ...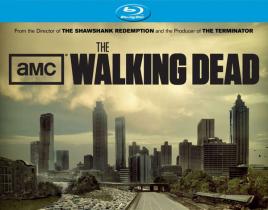 The Walking Dead comes out on DVD next week. In preparation for this event, producer/comic book creator Robert Kirkman spoke to Entertainment Weekly and te...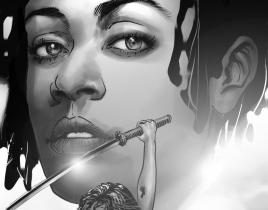 What's in a whisper? As previously reported, that question will play a key role on season two of The Walking Dead. What else can fans expect when this AMC ...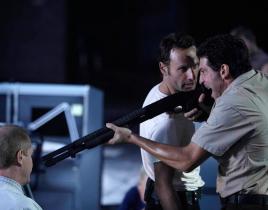 "Anytime you can end a season of a television show with a giant explosion, I say you go for it." So laughed executive producer Robert Kirkman about this we...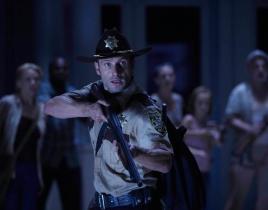 The Walking Dead did not go out with the bang I had been hoping for on "TS-19." The episode started out strong, by showing viewers a flashback of the frene...

Noah Emmerich - most recently seen on White Collar and a movie veteran of such films as Miracle and The Truman Show - guest stars on this Sunday's season f...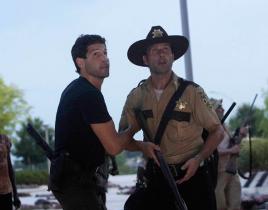 When it comes to killing zombies, there are a couple basic rules: Act quickly and aim for the head. Unfortunately, things became far more complicated for t...

On this Sunday's new episode of The Walking Dead… A group of survivors ventures down to the Center for Disease Control this week. One individual is ...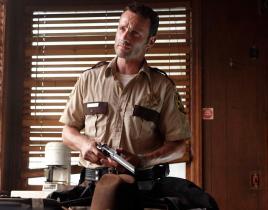 On "Vatos," The Walking Dead continued its great pacing, picking up where it left off last week and making the season feel like one giant movie...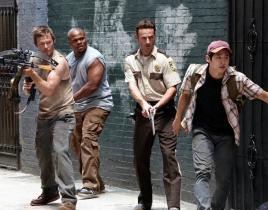 The seeds of discontent have already been planted on The Walking Dead, but viewers should soon expect the survivors to really start not getting along in th...