The Walking Dead (Page 10)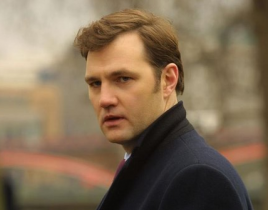 David Morrissey has signed on for a critical Walking Dead role. The British actor will come on board season three of this AMC smash as The Governor, a neme...
The Walking Dead returned to its pulse-pounding, heart-stopping ways on "Triggerfinger," as Hershel proved he can seriously run and shoot. Looking ahead to...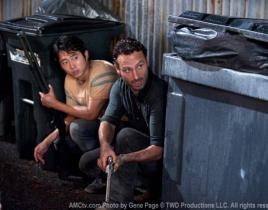 What did The Walking Dead teach us, for what seems like the hundredth time? Never. Leave. The Farm. It only leads to potential death. Realistically, the gr...

Isn't it nice to have The Walking Dead back in our lives? After a multi-month hiatus, the AMC series returned last night with "Nebraska," an episode that p...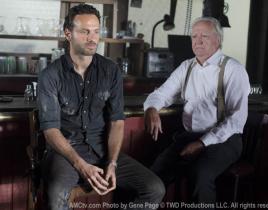 It's felt like forever since The Walking Dead aired its dramatic midseason finale, doesn't it? There's just something about this particular series that, ev...

When The Walking Dead kicks off the second half of its second season on February 12, fans can look forward to fallout from Sophia's death, along with an in...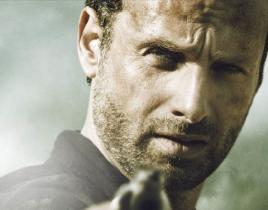 The Walking Dead returns for the back half of season two on February 12, and AMC will be doing everything it can to hype the (second) premiere. Look for a ...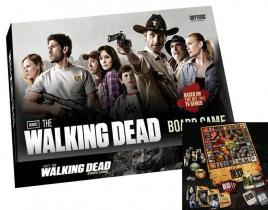 Attention, fans of The Walking Dead: do you like free stuff? What about free stuff that is related to this AMC hit? Good. You've come to the right place. W...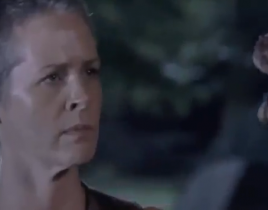 The holiday season is a great time of the year to spend with family, and a terrible time of the year to watch television. Everything is a rerun! But the hi...
The Walking Dead isn't exactly a show known for its upbeat, sunny disposition. But, following events from Sunday's midseason finale, Norman Reedus says lif...