The Vampire Diaries Interviews (Page 6)
It's the moment many Vampire Diaries fans are still buzzing over: Damon. Elena. The kiss that shocked the world. Why did it take place on "The New Deal?" W...
To beat the villain, you have to be the better villain. So says Stefan Salvatore in a new, extended promo for The Vampire Diaries, which doesn't just give ...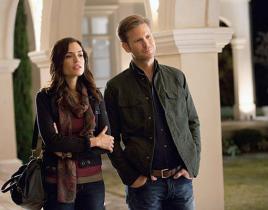 TV Fanatics are about to enjoy a double dose of Torrey DeVitto. The actress will make her return to Pretty Little Liars soon after it returns with new epis...
What is Ian Somerhalder's favorite episode of The Vampire Diaries? Who is Nina Dobrev's favorite designer? What Breaking Bad guest star would Katerina Grah...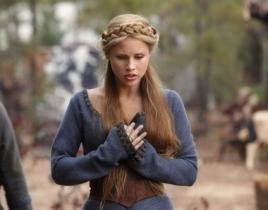 It's been made clear in clips and photos: we're about to flash way back on The Vampire Diaries. Tonight's "Ordinary People" will take a long visit to the V...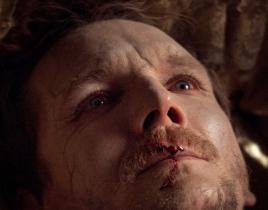 Prepare yourselves, Vampire Diaries fans. This Thursday's new episode will answer many questions you may have about Klaus, the Originals and the man who ha...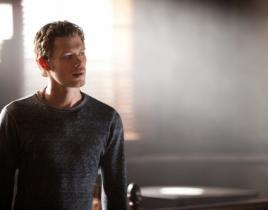 When Vampire Diaries fans last saw Klaus, he was booking it out of Mystic Falls at the mere mention of Mikael, Elena's blood bag in hand, destination unkno...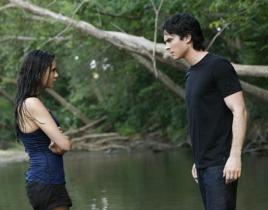 In a recent interview with TV Guide, Ian Somerhalder was asked about one of the most pressing questions on The Vampire Diaries: Will Damon and Elena ever h...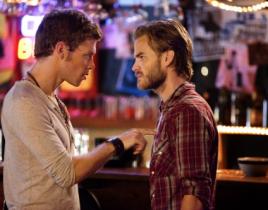 Little known fact: former 7th Heaven star David Gallagher originally read for both Damon and Stefan on The Vampire Diaries. He didn't land either, of cours...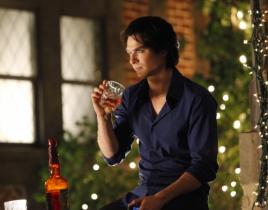 At Comic Con in July, I had the pleasure of interviewing Nina Dobrev, Paul Wesley, Joseph Morgan and Candice Accola on The Vampire Diaries video line. Alas...