The Vampire Diaries Interviews (Page 10)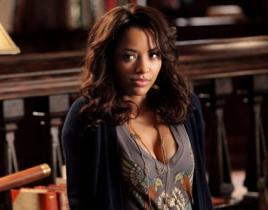 It keeps getting crazier and crazier. I can't even prepare you for what's going down on the show. The best way I can describe this season is wi...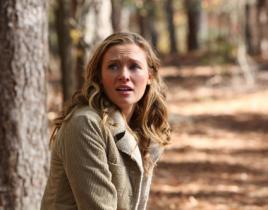 It's heading toward a battle… people have to start picking sides… we will have a face-off between vampires and werewolves. So teases Mi...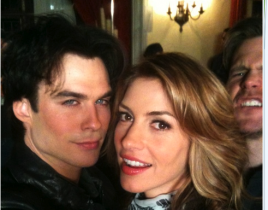 It's not Rose. And, sorry Delena lovers, it won't be Elena. But Damon Salvatore is getting a new girlfriend on The Vampire Diaries. None other than Ian Som...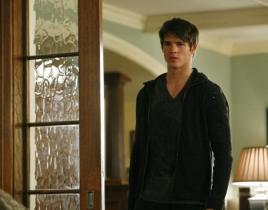 Throughout most of this season on The Vampire Diaries, Elena has been talking about sacrificing herself to Klaus in order to protect her loved ones. But mi...
Last month, we sat down with Julie Plec. The Vampire Diaries producer teased a "dark place" ahead on the show, going into detail on werewolves, the appeara...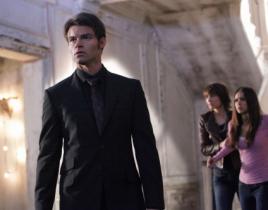 Julian Sands, Jonathan Rhys Meyers… Ian McShane?!? Like all fans of The Vampire Diaries, Daniel Gillies has some ideas on who ought to portray Klaus...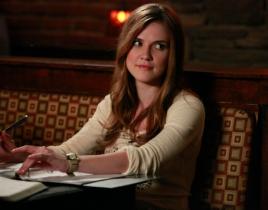 For Jenna and Alaric, life can't be all ice cream bowls and shirtless scenes. While this couple has grown closer on The Vampire Diaries, it's mostly done s...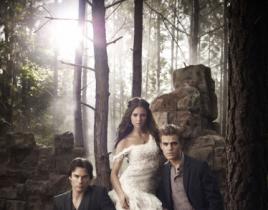 Just how many werewolves are coming to Mystic Falls? Who will play Klaus? And, seriously, how many times can we expect to see Ian Somerhalder shirtless ove...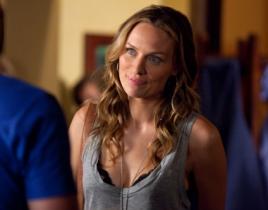 It took only one episode for Michaela McManus to make a major impression on viewers of The Vampire Diaries. As Jules, she's already "marked" Damon, bitten ...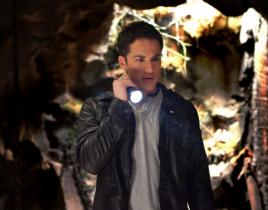 Tyler is officially a werewolf on The Vampire Diaries, but anyone that watched "By the Light of the Moon" knows it wasn't easy. The same can be said for Mi...