The Vampire Diaries (Page 116)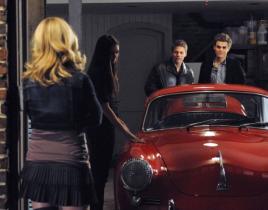 The latest installment in the slowly unraveling, increasingly riveting saga that is The Vampire Diaries just finished airing. What did you think of "There ...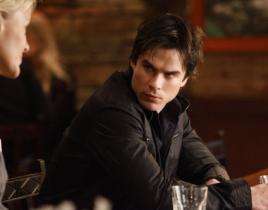 She wasn't in the tomb, but Damon's search for Katherine is far from over. But are we going to see Katherine on The Vampire Diaries anytime soon? The show ...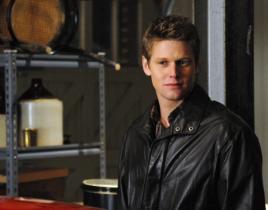 We're happy to bring you a handful promotional photos and two sneak preview clips from this week's upcoming episode of The Vampire Diaries, "There Goes the...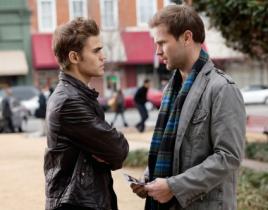 TV Fanatic is happy to announce the debut of The Vampire Diaries Caption Contest, a fun weekend tradition we began for Grey's Anatomy and Gossip Girl years...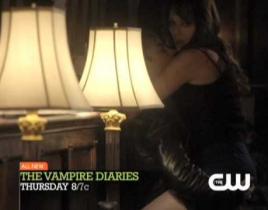 With last night's "A Few Good Men" still fresh in our minds (check out our review), below is a promo for next week's episode of The Vampire Diaries, "There...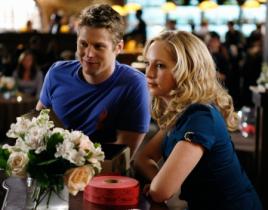 Last night's return of The Vampire Diaries was so anticipated by us, it couldn't possibly live up to expectations … right? It came pretty darn close...

Last night's long-awaited return of The Vampire Diaries, "A Few Good Men," reminded us why the show is so outstanding, as we discussed in our our detailed ...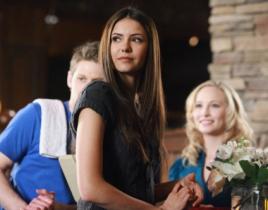 After more than a month without our beloved undead Salvatore brothers, this evening marked the much-anticipated return of The Vampire Diaries. Was it worth...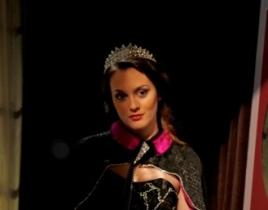 A character on a popular one-hour drama is going to be pregnant on the season finale of her show. That's according to Entertainment Weekly's Michael Ausiel...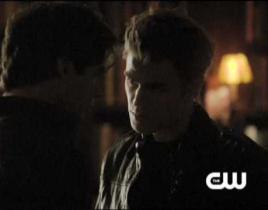 Mystic Falls is looking for a few good men. Or vampires, as it were. Damon Salvatore is happy to oblige, as he finds himself involved in a charity auction ...