The Vampire Diaries (Page 115)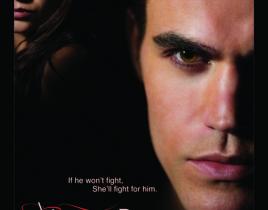 Might there be trouble ahead for Stefan Salvatore? Sources on The Vampire Diaries set say the blood suckers that have escaped from the Mystic Falls tomb ha...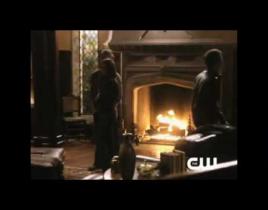 In a few weeks, the budding sparks between Elena and Damon will heat up. See what we mean right now. First, however, the tension between these two characte...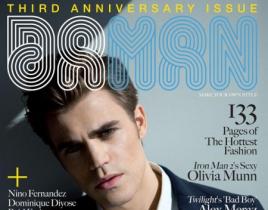 A few months ago, few TV fans wouldn't have heard of Paul Wesley. But starring on a hit show does wonders for one's career, as the actor can now attest to....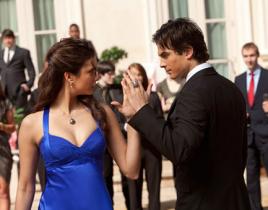 If next week's promo in all its dramatic, potentially torturous glory weren't exciting enough, wait until you see what potentially lies ahead in Mystic Fal...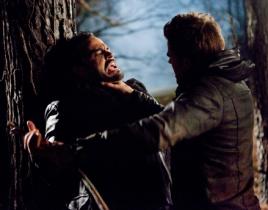 As if their first, near-fatal altercation with him wasn't enough of an indicator, Frederick seeks vengeance on the Salvatores in next week's new episode of...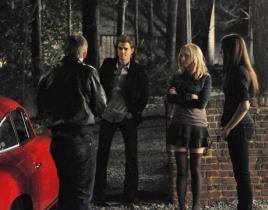 The second edition of The Vampire Diaries Caption Contest has come and gone. Thank you to everyone that participated - but, as always, there can only be on...
"There Goes the Neighborhood" was another solid episode of The Vampire Diaries, as we discussed in our review. Here's a list of the music played Thursday. ...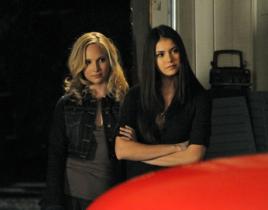 Last week's long-awaited return of The Vampire Diaries was tremendous, thrusting us right back in the middle of Damon's quest, Elena's history and Stefan's...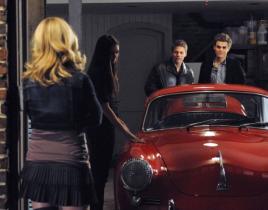 The latest installment in the slowly unraveling, increasingly riveting saga that is The Vampire Diaries just finished airing. What did you think of "There ...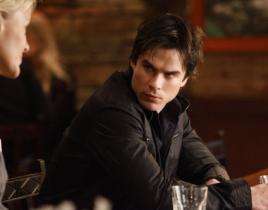 She wasn't in the tomb, but Damon's search for Katherine is far from over. But are we going to see Katherine on The Vampire Diaries anytime soon? The show ...