The Mentalist (Page 8)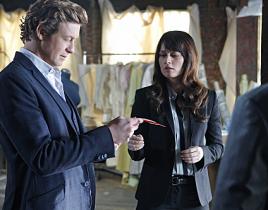 Search for the devil and the devil will find you. "Red is the New Black" may have focused on high end fashion and the Chinese mob, but it was the Red John ...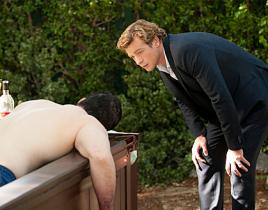 "My Bloody Valentine" featured Grace facing her past, while Rigsby was confronted by his future. Grace couldn't seem to catch a break. She got shot at and ...

Patrick Jane faced his biggest nightmare on The Mentalist this week, as Red John made his presence felt once again. Where will things go from here? To next...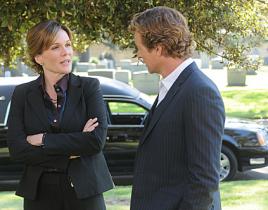 Just when he thought he'd gotten a brief reprieve, Jane was revisited by his monster of an enemy on "Always Bet on Red." The episode brought Red John out t...

CBS viewers are in for one happy return next Thursday night, and one scary one. The Mentalist will air its first new episode in weeks on January 12, as "Al...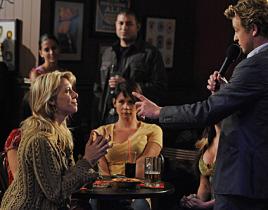 Cho's statement below is at the crux of "Fugue in Red." Is Patrick Jane a better man because his family was brutally murdered? Certainly Cho believes it's ...

Fret not, fans The Mentalist. Despite less focus on Red John this season, producer/writer Daniel Cerone is here to assure you that the mystery behind Patri...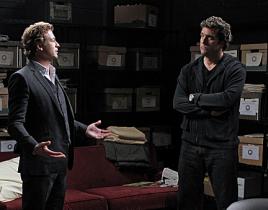 Welcome to the future. We may not have jet packs yet, but you can post murder video on the Internet and bait a suspect with a Twitter account. Poor Jake pu...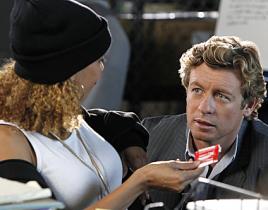 There were plenty of things to like in tonight's The Mentalist, but there was one thing that made me sit up and take notice: Kimball Cho smiled. "Pink Tops...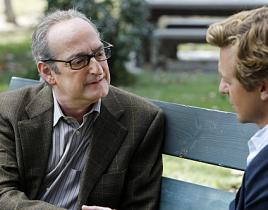 On what may be my favorite episode of The Mentalist so far this season, the search for the San Joaquin killer brought Jane toe-to-toe with a worthy adversa...