The Mentalist (Page 11)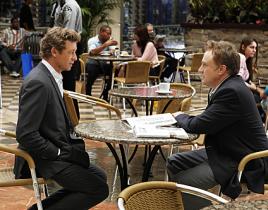 Physically, we know where Patrick Jane will be when season four of The Mentalist kicks off: in jail. But emotionally? "If you got your heart's desire, and ...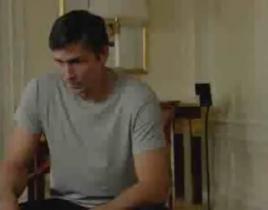 When will Ashton Kutcher debut on Two and a Half Men? When will you get your first taste of new CBS fare such as Person of Interest? TV's most-watched netw...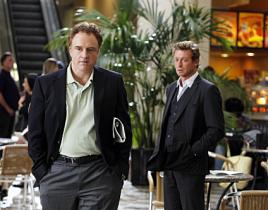 Bruno Heller has our brains churning. Soon after his show's shocking season finale, The Mentalist creator questioned whether or not Patrick Jane actually k...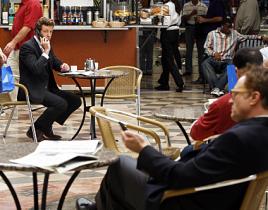 If it didn't air the best season finale last week, it almost definitely delivered the most memorable scene: To conclude the final 2010-2011 season of The M...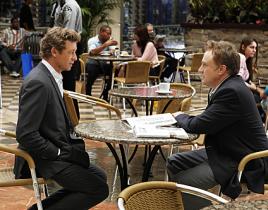 SPOILER ALERT: if you have not seen the season finale of The Mentalist, stop right now, go fire up the DVR and/or read our review of an incredible episode,...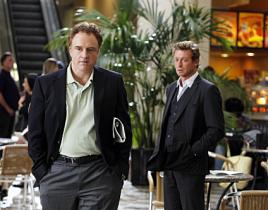 Wow! The Mentalist season finale gave us some serious closure on Red John with twists, turns - and an ending I didn't see coming. I spent most of the episo...

The season finale of The Mentalist will be both sweet and scary. First, the sweet: Look for Lisbon to show off her bridesmaid dress for Van Pelt's upcoming...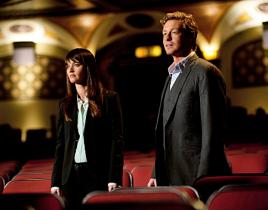 Kimball Cho has always been a fascinating character and one of my favorites on The Mentalist. My general complaint has been that we don't get to see enough...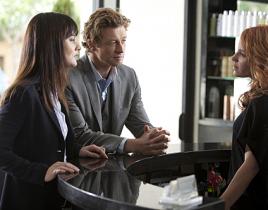 It was Rigsby's night to shine on The Mentalist. "Like A Redheaded Stepchild" introduced Wayne's bad ass father, hinted at an abusive childhood and had him...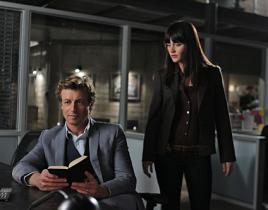 The Mentalist will air a two-hour season finale on May 19. But the exciting news doesn't stop there. According to producer Ashley Gable, the episode "chang...