The Good Wife (Page 6)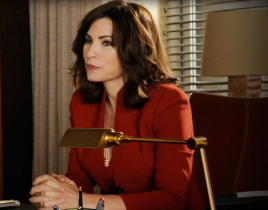 Quite a few TV Fanatic commenters must have been thrilled with tonight's The Good Wife, "Don't Haze Me, Bro." Nick was nowhere to be seen and Cary was...

The press will be back on the prowl on this week's new episode of The Good Wife. Following the rumors that Peter slept with a campaign worker on "Two Girls...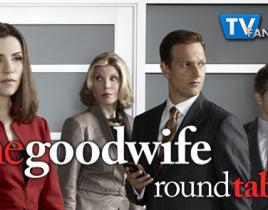 The Good Wife offered up Internet company shenanigans, lots of loving and not much Cary on "Two Girls, One Code." In this edition of the TV Fanatic Ro...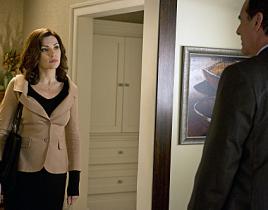 The Good Wife featured a public relations scare this week, while Alicia also faced difficulties at work. And then there was Kalinda. She continued to hang ...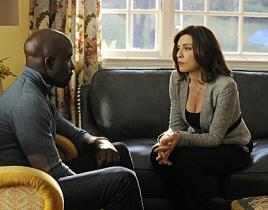 Forget what's ahead on The Good Wife for a moment. Let's focus on who's ahead. A drama known for taking on impressive guest stars, viewers can expect the r...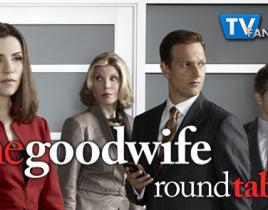 X-rated ice cream eating. Courtroom bravado. And a new Democratic power player who really wants to befriend Alicia. The Good Wife offered up plenty of intr...
Will took a major risk on The Good Wife this week. Fortunately - SPOILER ALERT! - it turned out well for the firm. But will the same hold true in a few day...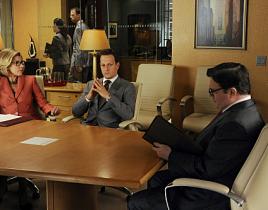 Will gets back in the game, Alicia becomes everyone's friend and Kalinda gets freaky with her husband in "And The Law Won." This week on The Good Wife...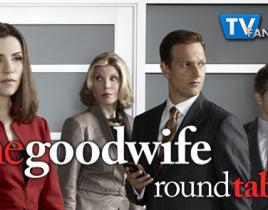 The Good Wife Season 4 opened with fights all around. The firm fought for its financial viability, Zach fought for his freedom and Kalinda literally fought...
In case Nathan Lane and Kristin Chenoweth, who both played roles on The Good Wife season premiere, did not satisfy your guest star craving, this CBS drama ...