The Borgias News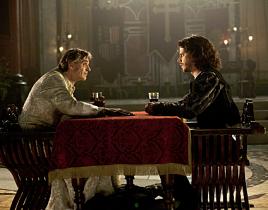 Even though the breathtaking act of Cesare murdering Juan left most of us wondering what could possibly happen next, just as François Arnaud assured...

"I can assure you that Cesare's drive and anger isn't diminished in any way," François Arnaud told me over the phone earlier this week. The s...
"The last thing I did on The Borgias, was literally throw myself off a bridge," David Oakes reminisced on Monday afternoon. One of the stars of the S...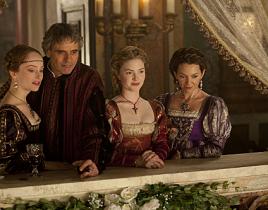 I've written about it at length over the past couple of months, but it's worth noting again that the feud between brothers Cesare and Juan Borgia has been ...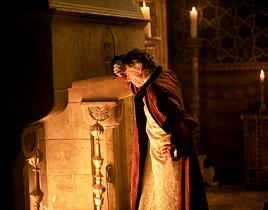 After a week off for Memorial Day, The Borgias returned with an installment that worked much like a setup episode for things to come. Other than Lucr...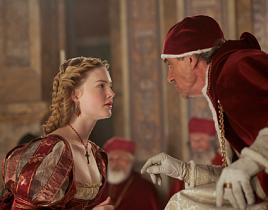 Since Francois Arnaud and David Oakes have both been so fantastic during The Borgias second season, it's a shame that the series has had such a difficult t...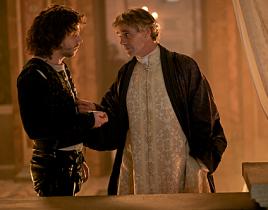 Similar to Sons of Anarchy at its best moments, the second season of The Borgias has done a fine job at showcasing both the outside and inside threats to i...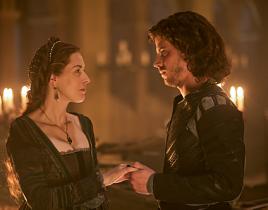 Following four episodes that had me singing the praises of The Borgias, the fifth installment of season two - "The Choice" - was markedly worse in terms of...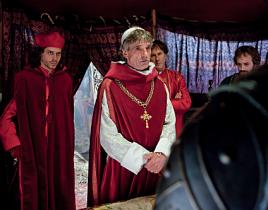 Not only have the brothers Borgia been literally fighting over the past couple of weeks, but Cesare and Juan have now begun coming to figurative blows abou...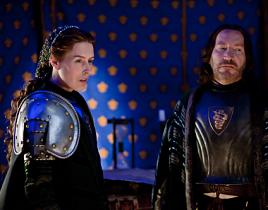 The second season of The Borgias is not taking its time out of the gates. Following last week's exciting installment in which Juan figured out what was goi...