Supernatural (Page 35)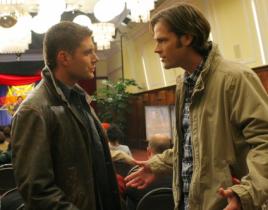 On January 4, Supernatural comes to TNT. On January 21, it comes back to The CW, airing new episodes after close to two months off. What can fans expect wh...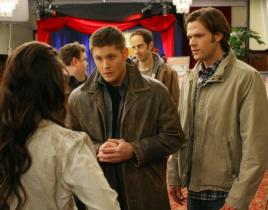 While fans of Supernatural needs to wait until mid-January for that show to return to The CW, they can tune in to TNT on January 4 and get their fill of Sa...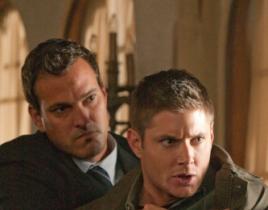 While Supernatural won't air a new episode until January 21, the series is at least giving fans a lot to ponder about what's on the way. First, Julie McNiv...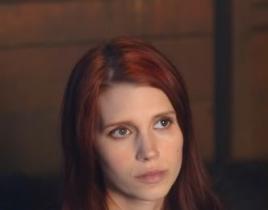 The headline above refers to this season's 13th episode of the CW hit, titled "The Song Remains the Same." It will air on February 4 and McNiven - who play...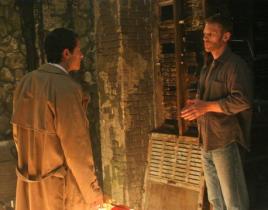 Count Supernatural viewers among the few that hope this holiday season comes and goes with greater speed than Usain Bolt. That's because The CW hit left fa...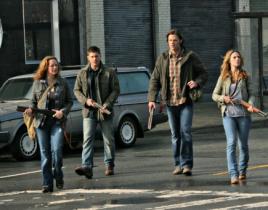 We have good news and bad news for Supernatural fans: This Thursday's episode is a doozy, not to be missed. But it's also the final new installment until J...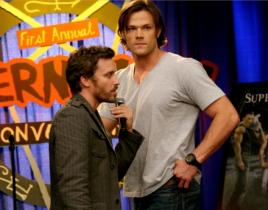 Sam and Dean, prepare to meet… Sam and Dean. The brothers are tricked into attending a fan convention this week on Supernatural. What happens from t...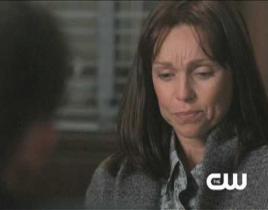 Ready for a unique episode of Supernatural? On Thursday's new installment, titled "Changing Channels," Dean and Sam are trapped in a series of actual TV sh...
Supernatural fans know Jim Beaver as Bobby. But the veteran actor has appeared on a slew of well-reviewed, popular shows, from classics such as The West Wi...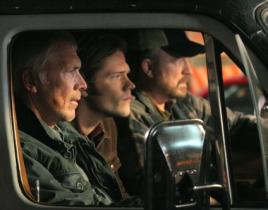 We weren't big fans of The Curious Case of Benjamin Button. But we're still intrigued by this week's new episode of Supernatural, which plays off that Osca...