South Park Reviews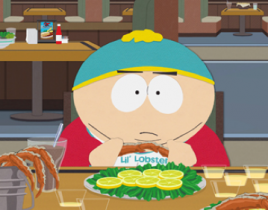 The Star Wars franchise was purchased by Disney this week. Therefore, South Park, in its standard fashion, decided to use something else as a framework to ...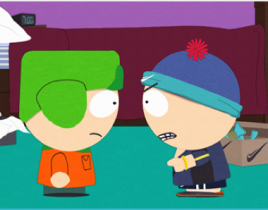 What time is it?! Why, it's thinly-veiled allegory time on this week's episode of South Park, "A Scause for Applause." Last week's "A Nightmare...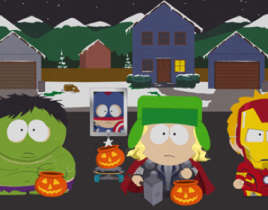 Well, I figured there was going to be a dud in the bunch eventually. This half of season 16 of South Park has been consistently of really good quality, but...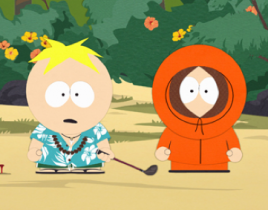 How far will one show and its staff go to make a joke about Ben Affleck? Would they basically structure a whole unrelated plot around maybe a few snide ref...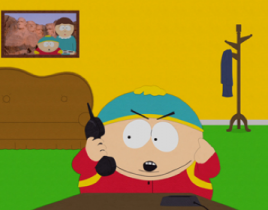 This week, South Park tackled a real hot-button issue: home security systems! Those are still a thing apparently, and "Insecurity" at least took them on wi...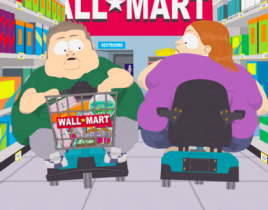 It was bound to happen. On "Raising the Bar," South Park tackled the latest reality TV abomination thrust upon the nation: Here Comes Honey Boo B...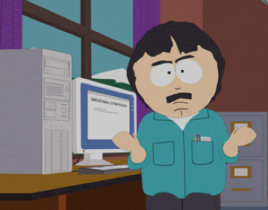 It's time for the kickoff of the fall portion of South Park Season 16 - and because I'm a clever writer, that's a pun meaning that "Sarcas...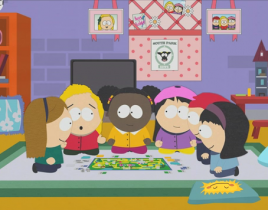 South Park wrapped up the first half of its 16th season with Eric Cartman playing an unlikely role, matchmaker, in "Cartman Finds Love." Yes, there's a new...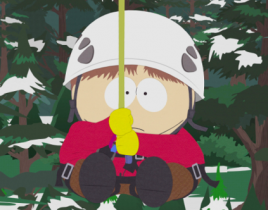 South Park is at its strongest when it finds a bit and it commits to it. That's what made last week's episode so great, and the same can be said here. On "...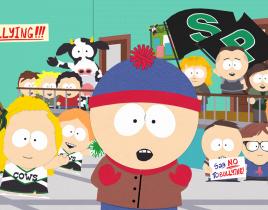 This week's episode of South Park, "Butterballs," was absolutely brilliant. It featured that perfect mixture of elements that make for a fantastic half hou...