South Park (Page 3)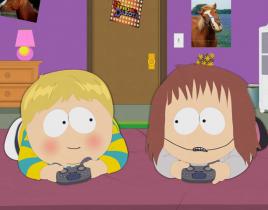 Not everyone loved TV Fanatic staff writer Eric Hochberger's review of last night's South Park episode. Some left unnecessarily cruel and vulgar comments o...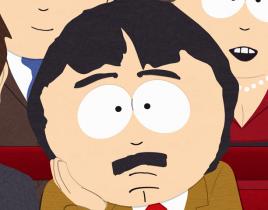 What do you get when Tony-award winner Robert Lopez stops by to write a South Park episode with his fellow Book of Mormon co-creators, Matt Stone...

Below, Matt Stone and Trey Parker speak on tackling a subject close to home in this week's South Park: Broadway. And who better to tell the story than...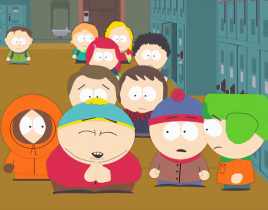 What, exactly, was the target of Matt Stone and Trey Parker's vengeance this week? It seemed like quite a bit when South Park took on WikiLeaks, ...

Taking a cue straight out of the Gossip Girl handbook, someone at South Park elementary is spreading gossip about the fellow students on "Bass to Mout...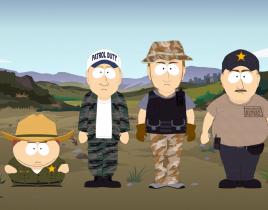 Tonight was the first South Park episode since the "6 Day to Air" special and I couldn't help but watch it in a new light. Every new scene, location a...

With everything back to normal in the South Park universe (minus Stan's drinking problem), it looks like the show is getting back to its roots this We...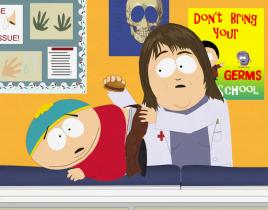 Wow. Talk about continuity from the mid season finale. With no time jump, we join back up with Stan in his depressed, cynical state during tonight's premie...

After winning their fancy Tony Awards for the critically acclaimed, commercially explosive Book of Mormon, Trey Park and Matt Stone are getting b...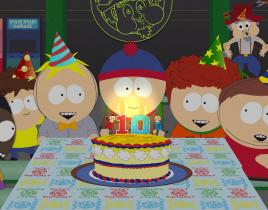 Wow. Normally, I like to wait until the following morning to post my reviews, but this week's South Park left me with the desire to share my take with fell...