Rookie Blue (Page 9)
Melanie Nicholls-King plays police officer Noelle Williams on Rookie Blue, one of the only network shows this summer to be renewed for a second season. In ...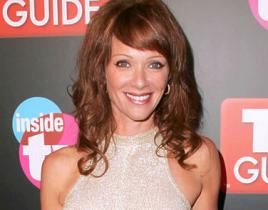 Lauren Holly is off to Canada. The actress, who most recently appeared on Covert Affairs and who was killed off NCIS after years as a regular, will guest s...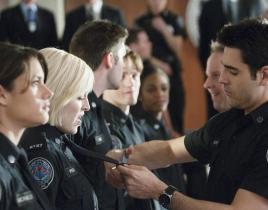 Rookie Blue concluded its first season last night with a pair of contrasting episodes. The first offered no action, just a look at the emotional toll the l...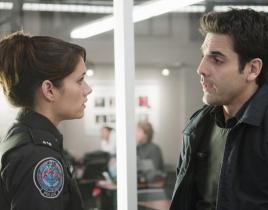 Give Rookie Blue credit: it knows what it is. The show typically treads in cliches and stereotypes; it doesn't delve too deeply into its characters; and it...

Move over, Patrick Dempsey. Ben Bass is the new ABC heartthrob. The Rookie Blue star couldn't be more excited about his new series, which has already been ...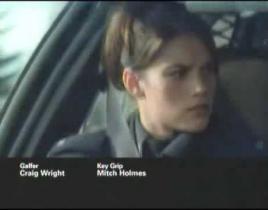 Did Andy's father commit a murder, years ago, while in a drunken fog?!? That question is at the center of next week's new Rookie Blue episode, as Andy and ...
Quick, raise your hand if you like Luke and Andy as a couple… … Any hands up out there? No? I'm not surprised. While "Big Nickel" was an ente...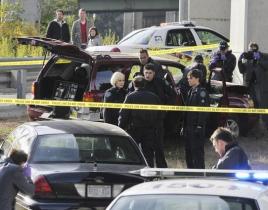 A nine-year old girl went missing on this week's episode of Rookie Blue, but "Girlfriend of the Year" still focused on relationships involving the officers...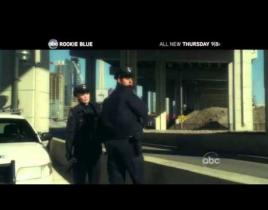 Almost every episode of Rookie Blue so far has centered around Andy finding herself in a precarious position, one no first-year officer is suited for. Base...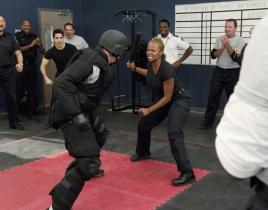 Justice vs. loyalty. Truth vs. brotherhood. Doing what's right vs. shutting up a pompous jerk of a detective. Andy and Diaz were faced with choosing betwee...