Rookie Blue (Page 6)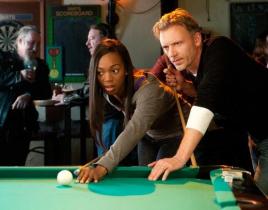 What's that sound? Oh yes, I believe it's all Sandy fans around the world cheering. Rookie Blue sent my little shipper heart beating wildly, as the show fi...

Following a decent plan gone wrong on Rookie Blue, the ABC summer hit will ask viewer to have "A Little Faith" this Thursday night. The episode will center...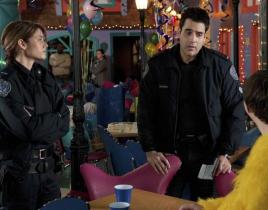 On Rookie Blue this week, Andy was certainly taking her lumps when it came to her love life. First, Luke cheats on her and now… well, you know what ...

Rookie Blue taught us all a lesson this week: be wary of popping too many pain pills. Because you might get addicted? Nah. Because you might spill your swe...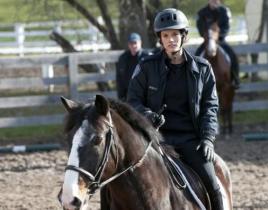 It was time for equine training on Rookie Blue and those horses made things interesting for our officers, as "Brotherhood" brought loyalties into question ...

Rookie Blue has been renewed for a third season. As a result, Travis Milne can look ahead a bit and project what he thinks will happen to his character of ...
Andy and Sam engaged in their own type of foreplay on Rookie Blue this week, but the latter might wanna take notice: Someone new will ask Andy out next Thu...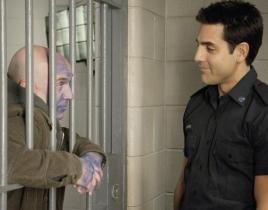 Poker, pizza, and overtime were on hand as "Monster" put the whole division under quarantine. For everyone but the rookies, it was nothing new. I loved the...

Love is often in the air on Rookie Blue, but something even more dangerous surfaces on this Thursday's "Monster." A virus, caused by a man who collapses in...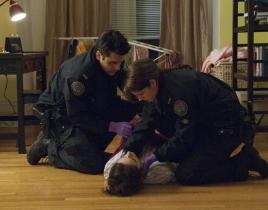 There seemed to be some argument over who was "The One That Got Away" on Rookie Blue this week, but there was one character I simply wished would leave: Lu...