Revenge (Page 19)
It's all a game for Conrad Grayson. It may not always seem that way when it comes to this mischievous Revenge character - he hasn't exactly smiled his way ...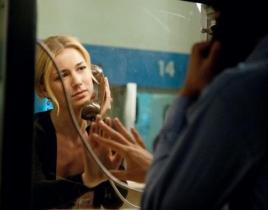 ABC is the latest network to release its 2012-2013 schedule, with the most significant change centered around Revenge and its move to Sundays. Read on, rea...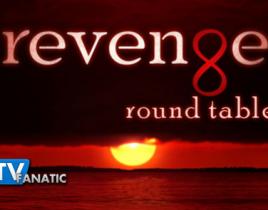 We aren't done living in 2002 just yet. Following a trip back in time on Revenge, the TV Fanatic Round of Dan Forcella, Leigh Raines and Christine Orlando ...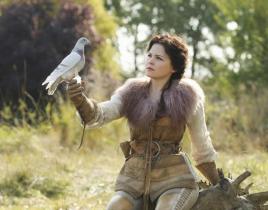 Once Upon a Time… ABC premiered a unique drama that debuted to nearly 13 million viewers… maintained strong ratings for months thereafter&hel...
Last night, Revenge took us back in time. Were you happy with the extended stay in 2002? Next Wednesday, meanwhile, the ABC thriller will move forward with...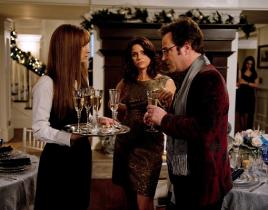 Where last week's Revenge flew by at blink-and-you'll-miss-it speed, "Legacy" took things a little slower, as we went back to when the Emily we know and lo...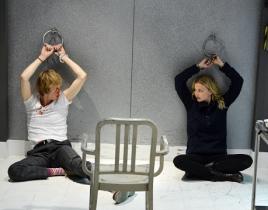 Will Nolan and Emily face their own day of reckoning on the Revenge season finale? ABC has released the first photos from the May 23 episode - titled...
Emily was still Amanda. Lydia hadn't moved to the Hamptons yet. Jack Porter was barely recognizable. Indeed, 2002 was a decade ago, but Revenge will take v...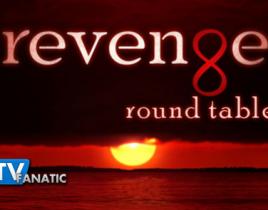 Is Daniel Grayson truly his father's son? Or might Emily's fiance be plotting some kind of long con against Conrad? Such are the questions our Revenge Roun...
Who was Emily Thorne… before she was Emily Thorne? That's the question Revenge will tackle next Wednesday night, as "Legacy" takes viewers back to 2...