Psych News
Awwwwwwwww yeeeeeeeeeeeeah! Shawn and Gus of Psych took over the radio waves this week to solve the murder of their favorite DJ in "Dead Air." They've been...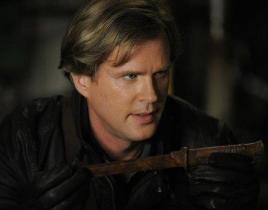 USA viewers have not seen the last of Cary Elwes or Kristy Swanson. We can confirm that both these favorites will makes appearances on Psych Season 8, as a...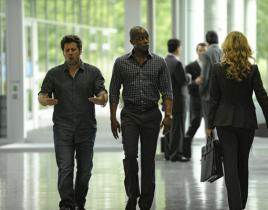 Apparently Gus still has some "Office Space" at Central Coast Pharmaceuticals. Of course, he almost lost that this week when he tampered with a crime scene...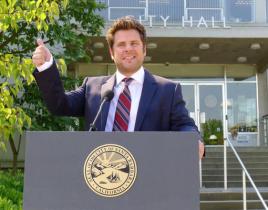 In shocking turn of events, Shawn became "The Santa Barbarian Candidate" this week on Psych. Not surprisingly, it led to some pretty serious shenanig...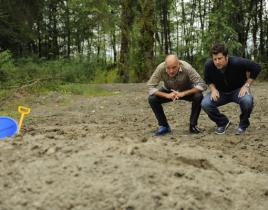 If there's one thing we can agree on after this week's Psych, it's that "Juliet Wears the Pantsuit." And quite well, I might add. Coming off of a pair of p...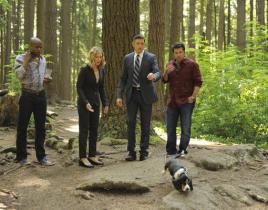 "Right Turn or Left for Dead?" Great question, and a necessary one after Juliet discovered Shawn's secret during "Deez Nups." Did Shawn make a mistake he c...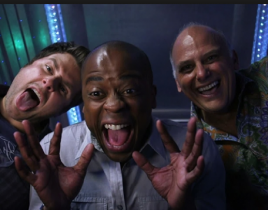 In perhaps the most joyous and most heartbreaking episode Psych has ever delivered, fans everywhere are likely losing sleep tonight and for many nights to ...

Psych didn't waste any time getting back to business after that epic 100th episode… as long as that business was monkey business. And that's definit...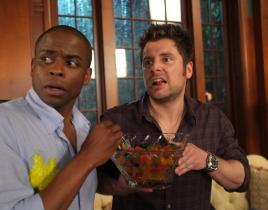 We didn't need "100 Clues" to tell us that Psych is a rock star of a USA Network original. But we did need this episode to give us one more reason to...

Psych celebrates its 100th episode tomorrow night. And in honor of the occasion, we've gathered together a list of reasons why we adore this beloved USA Ne...