Pretty Little Liars (Page 9)
The countdown is on for the Pretty Little Liars midseason finale. Last night's "What Lies Beneath" crossed some names off the list of Maya murder suspects,...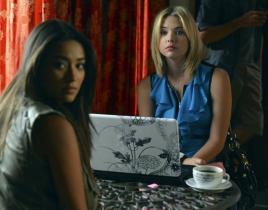 This was definitely the night for yelling at the television screen. From Spencer's close call in the locker room to Emily's ill-advised kiss with Nate, I c...

We're just hours away from a new episode of Pretty Little Liars. With just three installments to go before the summer finale and the reveal of Maya's kille...
There's a whole lot of scheming and plotting to come before August 28, but ABC Family has released the official synopsis for the upcoming Pretty Little Lia...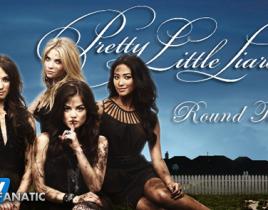 Welcome to the latest edition of the Pretty Little Liars Round Table! Pull up your virtual chair, TV Fanatics, as staff members Leigh Raines, Teresa Lopez,...
Pretty Little Liars played The Kahn Game this week. Who came out on top? We may not know for certain for awhile, but at least we can look forward to next T...
Another handsome face is on his way to Rosewood. After meeting Ezra's brother on last night's episode of Pretty Little Liars, viewers can now prepare thems...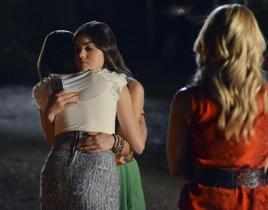 Based on the promos, I had high hopes for this episode of Pretty Little Liars. But, alas, I was once again sorely disappointed by the lack of real progress...

Are you ready to play "The Kahn Game," Pretty Little Liars fans? That's the title of this Tuesday's new episode of the ABC Family drama. What can fans expe...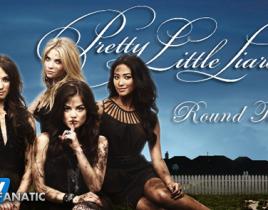 Welcome, Rosewood fans, to the latest edition of the TV Fanatic Round Table for Pretty Little Liars! This week, TV Fanatic staffers Teresa Lopez, Nick McHa...