Pretty Little Liars (Page 37)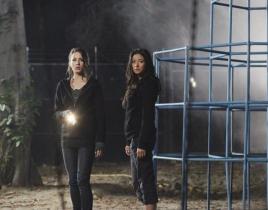 Has your heart stopped pounding yet? Following last night's summer finale of Pretty Little Liars - reviewed in detail HERE - fans are still buzzing over th...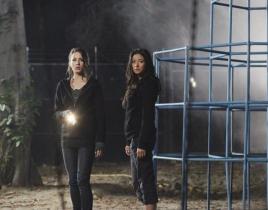 She knew too much.- A on Hanna WOW. What a way for Pretty Little Liars to close out its summer season! In an exclusive interview with TV Fanatic, Shay Mitc...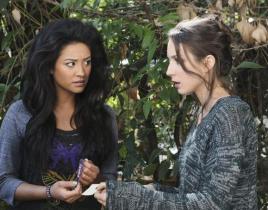 It's terribly sad, but true: Pretty Little Liars has called it quits for 2010. The ABC Family hit aired its final episode of the year tonight, as one of th...
As Pretty Little Liars heads into tonight's summer finale, and then takes a hiatus until 2011, TV Fanatic is bringing you all the exclusive scoop on what's...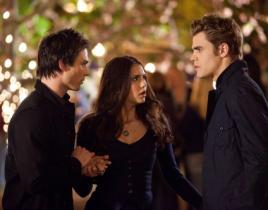 NOBODY could have seen these results coming! The Vampire Diaries and Gossip Girl dominated TV categories at the 2010 Teen Choice Awards last night, with Pr...
Pretty Little Liars spoiler alert: In the following exclusive interview, Shay Mitchell doesn't just talk about her character of Emily. The actress reveals ...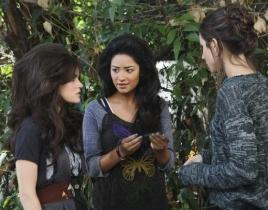 We're just a few days away from the summer finale of Pretty Little Liars. ABC Family has already released a number of clips from "Keep Your Friends Close,"...
Earlier today, we spoke with Pretty Little Liars star Keegan Allen. While his character of Toby does appear on next week's summer finale of the series, the...
Keegan Allen plays the elusive and spine-chilling character of Toby Cavanaugh on Pretty Little Liars, this summer's guiltiest television pleasure. TV Fanat...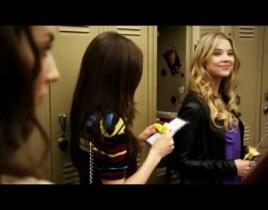 In yesterday's Round Table discussion, we asked readers what bombshell might take place on the Pretty Little Liars summer finale next week. Might the answe...