Pretty Little Liars (Page 32)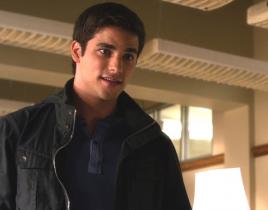 As the character of Noel on Pretty Little Liars, Brant Daugherty has a message for Aria: Look out! Well, sort of. In a conference call with reporters, the ...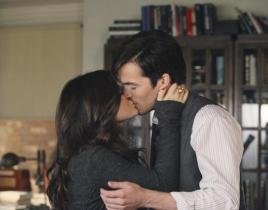 In our Pretty Little Liars Round Table this week, we consider whether or not the show moves too slowly. But creator I. Marlene King makes it clear in a new...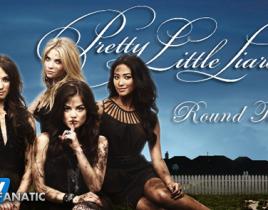 Is there any chance one of our Pretty Little Liars is actually A? We consider this possibility in the latest edition of the TV Fanatic Round Table, based o...
No way Spencer is A… right? Or working with A in some manner at least? That's the latest theory posed by our critic, based on this week's episode of...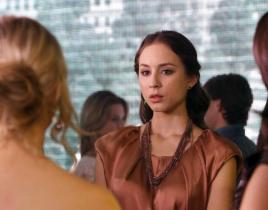 Pretty Little Liars treated us to another week of beautiful girls in highly dangerous situations on "Careful What U Wish 4," resulting in… very litt...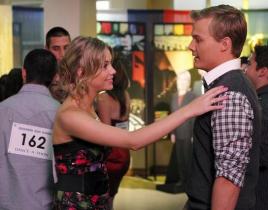 Pretty Little Liars took viewers dancing this week, with events centered around the high school dance-a-thon. Of course, A got involved in various developm...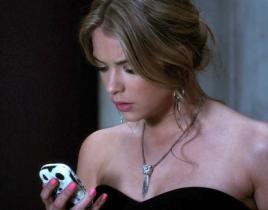 On Pretty Little Liars, A knows a secret about Hanna. And she's gonna keep it… as long as her old friend continues to follow orders. Last week, this...
On Monday's new episode of Pretty Little Liars, Spencer tries to do the impossible: read A's mind. Why did she alert the girls to that video of Ian? Does s...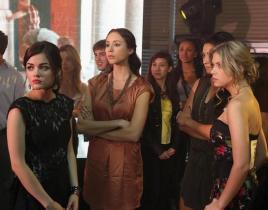 Ready to attend the Rosewood High School Dance-a-Thon, Pretty Little Liars fans? That's where this ABC Family drama will take viewers on "Careful What U Wi...
It looks like things won't be going too well in the love lives of Emily and Aria this Monday night. On the next all-new episode of Pretty Little Liars (tit...