Pretty Little Liars (Page 31)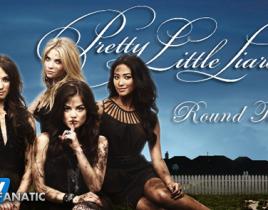 Welcome to the weekly Pretty Little Liars Round Table, as our panel breaks down the most recent episode (reviewed HERE) of the ABC Family hit. Below, Edito...
On the latest installment of Pretty Little Liars, a temporary truce was called between Paige and Emily; a bond was formed between Caleb and Hanna; and a (b...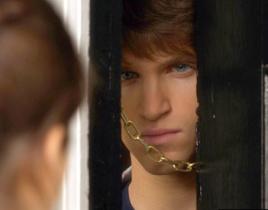 Despite promos claiming a possible break in the mystery identity of A, viewers were treated to another stalling episode of Pretty Little Liars this week. T...

She's being harassed by Paige and her girlfriend is in juvie, but Shay Mitchell says her Pretty Little Liars character is ready to cut loose. Fans are abou...
Hanna owes Caleb a favor. For what reason? Read our latest Pretty Little Liars review and find out now. Look for this shady character to try and cash in on...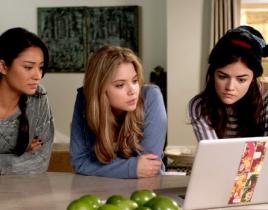 Secrets and mysteries aren't the only thing you can count on each week from Pretty Little Liars. There's also the show's song selection, which always seems...
Pretty Little Liars taught viewers a couple important lessons this week: drugs and bullying are bad. What messages will the ABC Family send viewers on the ...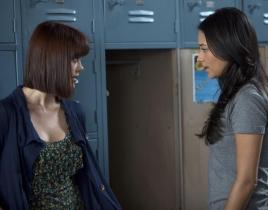 Pretty Little Liars began to shed some light on its mysteries this week, but these disclosures seemed a little undercut by tedious pacing and few after-sch...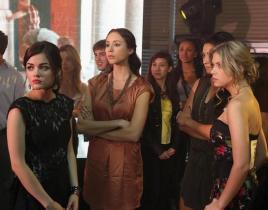 Alfred Hitchcock might not be the first name fans associate with Pretty Little Liars, but producer Marlene King says that's about to change. In a new inter...
Which Pretty Little Liars is planning a secret date? Which is a major fan of Justin Bieber? Which once talked some serious smack to Alison? All these quest...