Once Upon a Time PaleyFest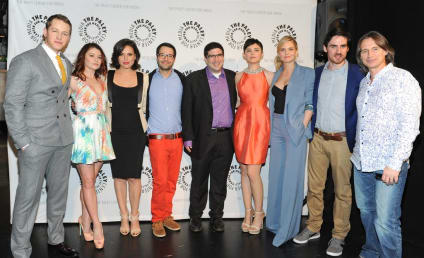 Once Upon a Time Spoilers: Going Dark, Finding Neverland, Changing the Game
Once Upon a Time spoiler alert: read on for major Season 2 scoop. But consider yourself warned!
Once Upon a Red Carpet: Cast Interviews from PaleyFest
TV Fanatic was on the red carpet when the cast of Once Upon a Time arrived at PaleyFest. Check out our interviews with various stars now.
Once Upon a Time at PaleyFest: Who's Going to Therapy?
Once Upon a Time celebrated the show's phenomenal success with a night at the Paley Center in Los Angeles, where cast and creator teased what it will take to break the curse of Storybrooke.