Nikita (Page 7)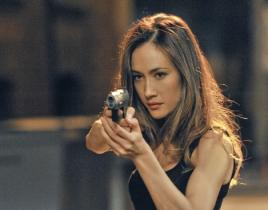 The Vampire Diaries is definitely coming back. Gossip Girl is likely receiving a sixth, shortened season. Based on this Supernatural announcement, it's har...
Following a tense confrontation between Nikita and Amanda, Nikita is on hiatus until April 20. But producers are at least giving viewers plenty to ponder, ...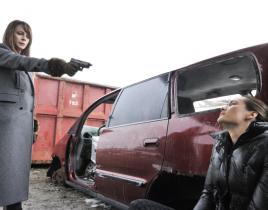 Nikita is one of the few shows that manages to keep the pace up each and every week. The battle never lets up and while Nikita and her side tend to almost ...

It is about to be on between Amanda and Nikita. Following a heartbreaking episode of this CW drama, which featured Michael bidding farewell to his son, Nik...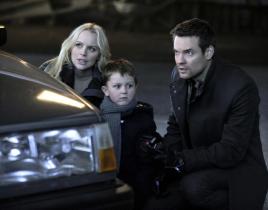 Last Friday, Nikita, Amanda and Percy were double crossing each other all over the place. That theme remained in "Arising," as the story moved to the battl...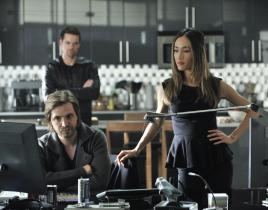 "Double Cross" was the cornucopia of double crosses. All sides were duping each other all over the place, making for a crazy ride. Did you breathe a sigh o...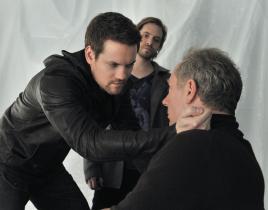 Nikita finally returns with a new episode this Friday. As the action series fights for its third season life, what can fans expect from "Double Cross?" Loo...
We're working for Amanda now?!? Coming off a couple of terrific Nikita episodes, the latest of which revealed some major truths, most notably Alex outing h...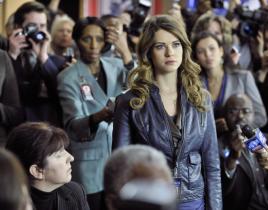 This week's Nikita was all about "Origins." We found out how Division was started and Nikita was recruited, while Alex reclaimed her birthright. The first ...

Last Friday's terrific episode of Nikita took viewers into the past of this show's title character. This week's, meanwhile, will hearken back to the early ...