Huge News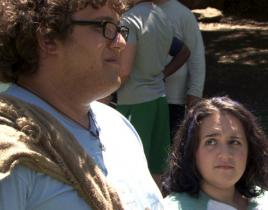 The season finale of Huge arrived this week with more angst and more family dysfunction. The final episode attempted to tie up the show's burning que...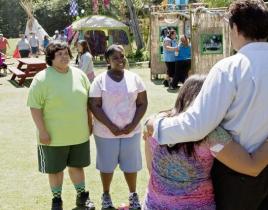 It was "Parents Weekend" on Huge this week, as characters faced their biggest challenge: family visits. Family ties have been a frequent source...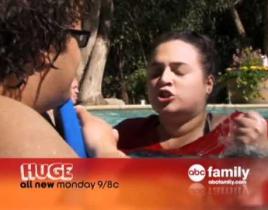 There are just two episodes of Huge remaining this summer. Both will focus on the camp tradition of parents' weekend - but, as you might expect, this occas...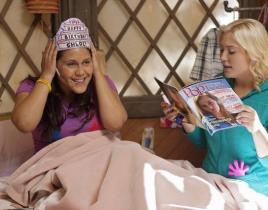 After last week's successful weigh-in, Rand cautioned the campers about the dangers of self-sabotage last night. While making progress towards a goal...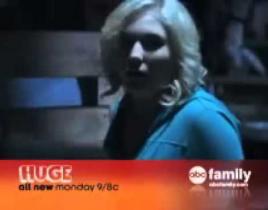 What do you think of new ABC Family drama Huge? Our in-depth reviews chronicle this series every week and find one constant problem with it: the main chara...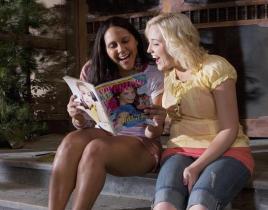 At one point on Monday night's episode, Rand yells at her enigmatic father, "What else are you hiding?" This question could have been pos...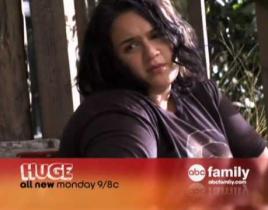 Poker Face is more than just a song by Lady Gaga. It's also the name of Monday night's new Huge episode, which follows the campers as they await their firs...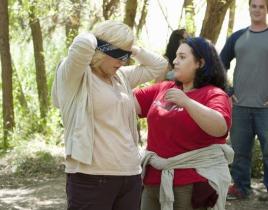 In Monday night's episode of Huge, "Spirit Quest," the campers take a little trip into the woods to, with any luck, uncover some inner tr...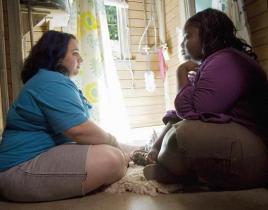 "There is so much angst going on here." George is right on target with this description of the Twilightesque movie Phantasma, but he might as w...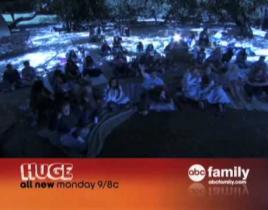 Which characters will share their first kiss on Monday's new episode of Huge? The previous for "Movie Night" below gives us an idea. Check it out now and d...