Hell on Wheels News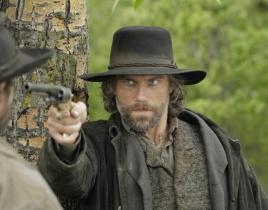 AMC has announced the premiere date for Hells on Wheels Season 3: this drama will return on August 3 at 9/8c. Yes, readers, that's a Saturday. The Anson Mo...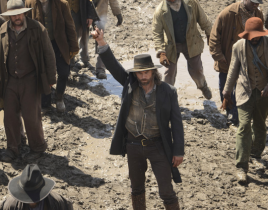 Hell on Wheels has been picked up for a third season. AMC made the announcement this afternoon, as the Anson Mount-led drama averaged nearly 2.5 million vi...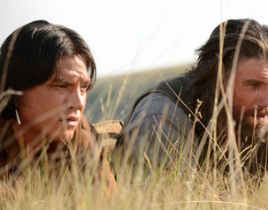 I've always had something of a soft spot for Hell on Wheels. There's just something old school cool about gunslingers, western style drama and the lawlessn...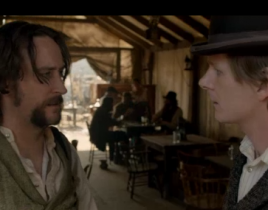 Hell on Wheels is a heavily dominated male show. Certainly, the era and the locale make it hard for any woman to find a sure footing or even a voice. It's ...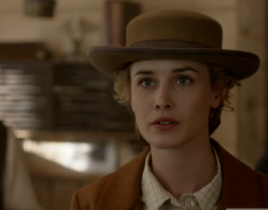 I'm still a bit mixed on my feelings about last week's dramatic turn of events, and in plenty of ways I was prepared for a pretty tame and low key follow u...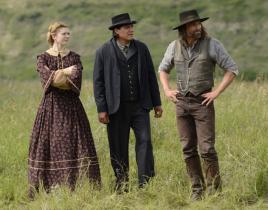 With Tony Gayton and Tom Brady (no, not the football superstar) writing "Purged Away With Blood" and Joe Gayton directing, this Hell on Wheels episode was ...

Welcome to Jim's Notebook. In this new feature, I will be concluding my week of chatting up actors, actresses and showrunners by sharing various scoops and...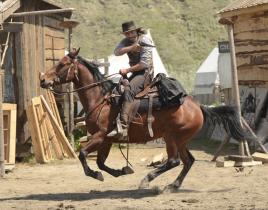 Hell on Wheels continues to roll along at a steady pace, but I'm sometimes still left wondering: where are we going? I know the railroad construction is co...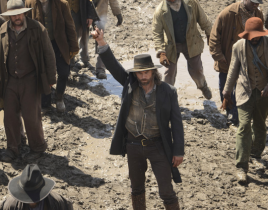 Amid the whistles and shots of train cars, sometimes it's hard to remember that Hell on Wheels is all about building a railroad. I understand it's the back...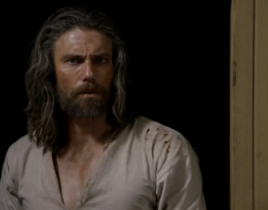 Hold onto your pig's guts - because this week's episode of Hell on Wheels was not for the squeamish. If you haven't noticed by now, this show is filled wit...