Gossip Girl Spoilers (Page 111)
Previous Gossip Girl spoilers on this site have given you a glimpse inside episodes two and three of the show. So why stop there? Here's a quick look at th...
Here's an exciting Gossip Girl spoiler: it's a scene from this week's episode, "The Wild Brunch." Dan and Jenny are discussing the fallout from The Kiss on...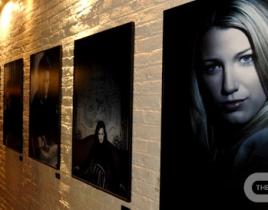 During our previous round of Gossip Girl spoilers, we have readers a sneak peek into episode two of the show, entitled "The Wild Brunch." Now, for those th...
We know, we know: the opening episode of Gossip Girl first airs tonight. Still, some fans can't wait for information on next week's show. So, for those dyi...
This isn't really a Gossip Girl spoiler because it's simply a preview of the series. But we wanted to warn readers who preferred to not see a second of the...
Even though Gossip Girl doesn't premiere until September 19, but a few sites have been sent advance copies of the show's pilot. Below, TV Squad took an ins...