Gossip Girl Spoilers (Page 109)
Here's a potentially big Gossip Girl spoiler for you. It was reported yesterday by TV Guide that "a male character on Gossip Girl will be revealed to be of...
TV Guide sleuth Michael Ausiello was on hand at the Gossip Girl panel at Paley Fest '08, in which the entire Gossip Girl cast, plus author Cecily von Ziege...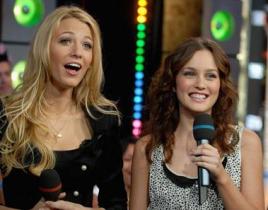 Gossip Girl's possible real-life couple, Penn Badgley and Blake Lively, were spotted smooching while shopping on 5th Ave. Saturday. That's according to the...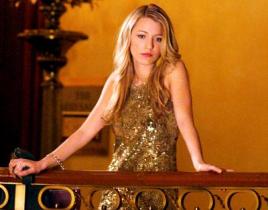 We've come across a major Gossip Girl spoiler, one so big we can't run it on the Gossip Girl Insider homepage. It pertains to the lovely Serena van der Woo...
Here's the official preview for this week's new Gossip Girl episode, "Blair Waldorf Must Pie." When Dan (Penn Badgley) hears that Serena (Blake Lively) and...
Gossip Girl is already known for hot, steamy sex scenes. Remember when Chuck and Blair went at it in the back of his limo? But might the series be spicing ...
If you don't wish to know a thing about next week's episode, consider this a Gossip Girl spoiler and go talk about the show in our forums. For everyone els...
Here's a sexy, funny scene from tomorrow night's Gossip Girl episode. We can't wait to watch! http://www.youtube.com/watch?v=tGaTtnh7TRQ&eurl=http://go...
The Pierces - a sister act out of New York City - will appear on the December 5 episode of Gossip Girl. In the episode entitled "Hi Society," the duo will ...
Here's a Gossip Girl casting tidbit:   Serena's grandmother will soon be making an appearance on the show. And she'll be played by Caroline Lagerfelt. Fans...