Gossip Girl Spoilers (Page 108)
Were you expecting a little more from last week's excellent, but mostly scandal-free, season finale of Gossip Girl? Apparently, the original script had a c...
Below is a promo for the season finale of Gossip Girl, entitled "Much I Do About Nothing." Needless to say, it looks awesome. All kinds of things are happe...
As we discuss the terrific recent episodes and await next week's Gossip Girl season finale, it's never too early to start thinking about next fall and the ...
This isn't a Gossip Girl spoiler in the true sense, as we don't fully know the answer. But we think we are getting closer to figuring out Serena's secret t...
While we've been fixated on the two biggest Gossip Girl spoilers - who comes out of the closet, and Serena's secret - here's another we came across this mo...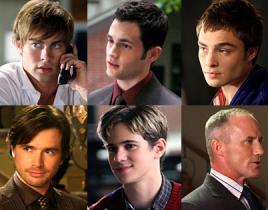 Thanks to a slip from Kelly Rutherford, we already know which male Gossip Girl character will be revealed as gay in an upcoming episode. The fact that it's...
Gossip Girl fan sites and celebrity news blogs have been abuzz that a male, gay character on the CW show will be revealed. Well, star Kelly Rutherford (Lil...
This is definitely OMFG material. We've uncovered a photo of the amazing Dan Humphrey (Penn Badgley) in an upcoming episode of Gossip Girl. He's kissing an...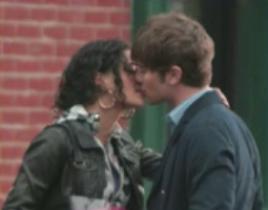 We didn't believe the rumors either, until this pic was snapped and sent to us. It sure looks like Nate and Vanessa swapping spit to us, as Chace Crawford ...
Who's gay? How do they come out? Why did Serena leave and then come back, anyway? TV Guide's Ausiello Report may not answer these burning questions from th...