Gossip Girl Spoilers (Page 104)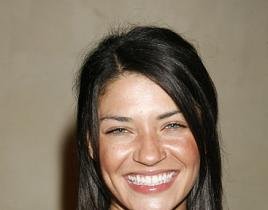 OMG. Jessica Szohr (pictured below) plays Vanessa on Gossip Girl. In a recent interview, she let slip that there is going to be a funeral in Season Two! Wh...
This doesn't compare with yesterday's funeral rumor in terms of speculation, but Blair-Chuck fans will appreciate this item from E! Online's spoiler Q &amp...
While attending Mohegan Sun's Wind Casino celebrity-filled grand opening this past weekend, TV Guide bumped into Jessica Szohr on the red carpet. What they...
Below are three more previews of the gang's trip to Yale. The first minute of this clip is the first preview we posted yesterday. The next three minutes ar...
Below is a clip the CW released for Monday night's all-new episode of Gossip Girl, "New Haven Can Wait." Blair Waldorf is dead set on getting into Yale - a...
Here's an interesting Gossip Girl spoiler from today's TV Guide spoiler Q&A - and it doesn't bode well for the troubled, brooding Nate Archibald: Q: Ha...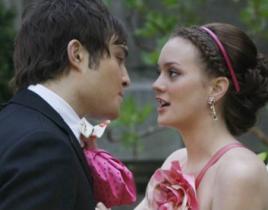 Destined to be together or star-crossed like so many popular TV couples? On Gossip Girl, Blair and Chuck have become fan favorites, but their future is alw...
Below are a couple of Gossip Girl spoilers / news items from E! Online's newest spoiler column. Chuck-Blair fans are sure to like this first one: Q: Have y...
This Gossip Girl video was just sent to us and we guarantee you'll enjoy it. The upcoming brawl between Blair and Serena - we think - happens at a party fo...
Blake Lively (Serena Van der Woodsen) and John Patrick Amedori (Aaron Rose) were spotted filming Gossip Girl in the middle of Times Square in New York City...