Gossip Girl Fashion (Page 3)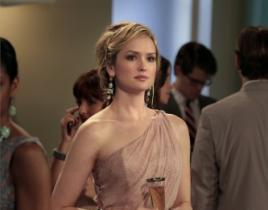 Welcome to the return of our weekly Gossip Girl fashion breakdown, where we tell you how to get the looks (and cheaper alternatives) worn by your favorite ...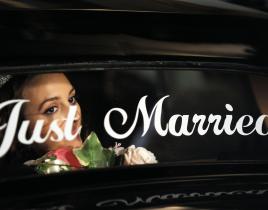 Gossip Girl's 100th episode royal wedding spectacular airs early next year, and we've got your first glimpse of the woman of the hour in photos taken on th...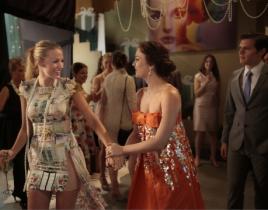 Are you a fashion expert looking to build career experience writing about Gossip Girl and celebrity style? Partnering with TV Fanatic in an exciting new pr...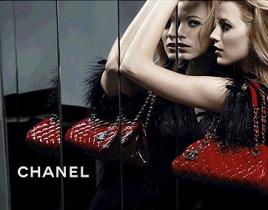 Chanel's newest face, Gossip Girl star Blake Lively, is a vision (a double vision, you could even say) in her new advertisement for the brand's...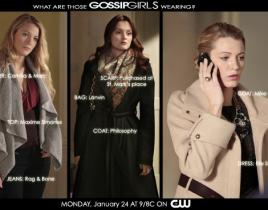 After three-plus seasons, we don't need to tell you that Gossip Girl is as renowned for its trend-setting fashions as it is for its funny quotes, sordid sc...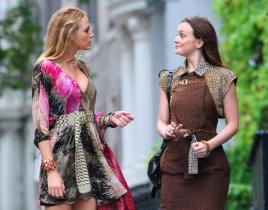 Gossip Girl stars Leighton Meester and Blake Lively are both gaining major traction in the acting community, but their appeal to fashion houses is growing ...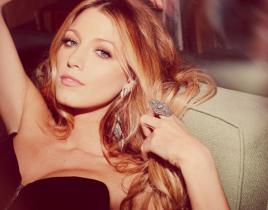 While it's unclear if Blake Lively and Ryan Gosling are an item, the actress is definitely the new face of Chanel handbags! A source tells E! Online and Gl...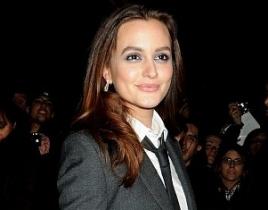 As Blair Waldorf on Gossip Girl, Leighton Meester is the epitome of the stylish, feminine New York City girl. The look she sported last night, however? A l...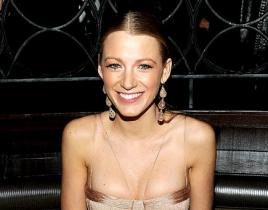 Wow, check out those earrings and bangles. Serena would be proud. Gossip Girl star Blake Lively certainly sparkled at the launch of jewelry designer Lorrai...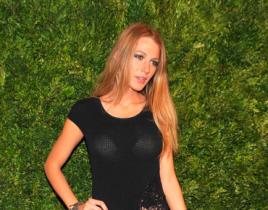 Gorgeous Gossip Girl co-stars Blake Lively and Leighton Meester up the CFDA/Vogue Fashion Fund Awards Monday (November 15) at New York City's Skylight Soho...