Glee Casting News (Page 6)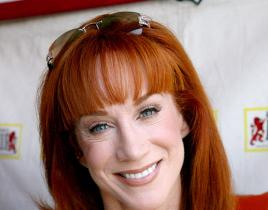 Kathy Griffin and Loretta Devine are headed to Glee. But neither is expected to sing. The comedian/actress and the occasional Grey's Anatomy guest star wil...
Glee enjoyed a huge night at the 2011 Golden Globe Awards, taking home two trophies for acting (congrats, Chris Colfer and Jane Lynch!) and also winning fo...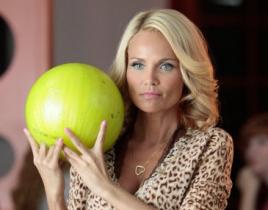 Warning: major Glee spoilers and casting news ahead! Do not be operating heavy machinery while reading this… Producers have revealed a number juicy ...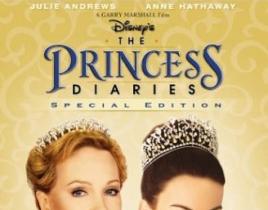 It's sounding more and more like Anne Hathaway and Chris Colfer might both get their wish. The actress appeared on Jimmy Fallon earlier this month and talk...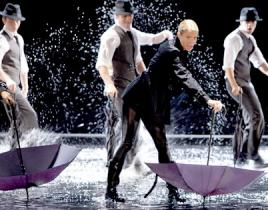 Gwyneth Paltrow will return to Glee at some point in 2011. No further details are available at this time. The Hollywood Reporter broke this news, simply st...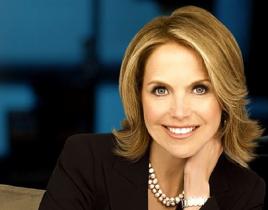 What started as a rumor has now been confirmed as a casting fact: Katie Couric is coming to Glee. The CBS Evening News anchor will make a cameo as herself ...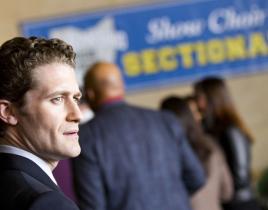 We already know that the Glee Super Bowl episode will feature a Michael Jackson mash-up, along with a focus on the local football championship. Therefore, ...
That was fast. Deadline Hollywood reports that Glee producers are very close to making Darren Criss a series regular, just one day after he debuted on the ...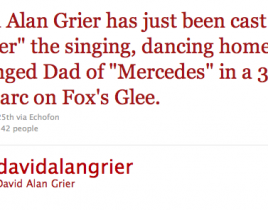 According to his own Twitter account, David Alan Grier will guest star on Glee this season in a major role: the father of Mercedes. This is all the confirm...
Ready to do the Time Warp, Glee fans? On the October 26 homage to The Rocky Horror Picture Show, the series will cover a number of songs from the 1975 movi...